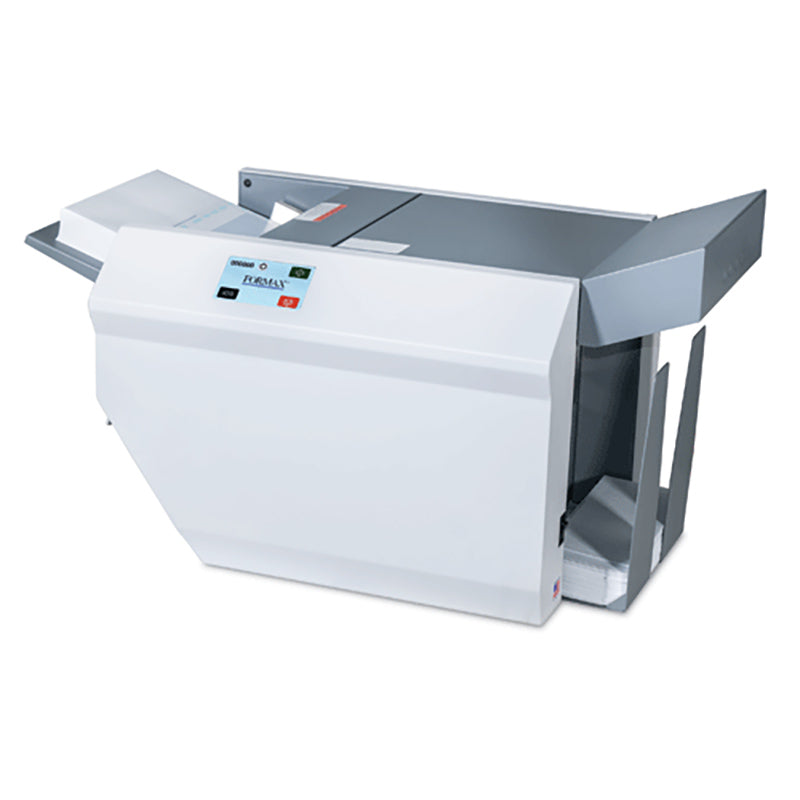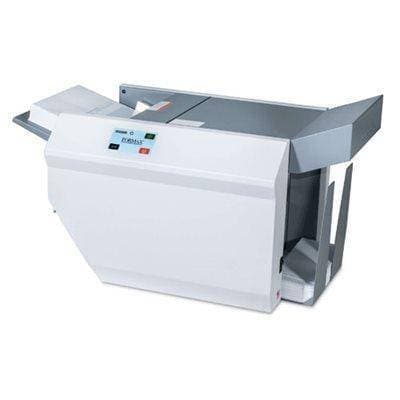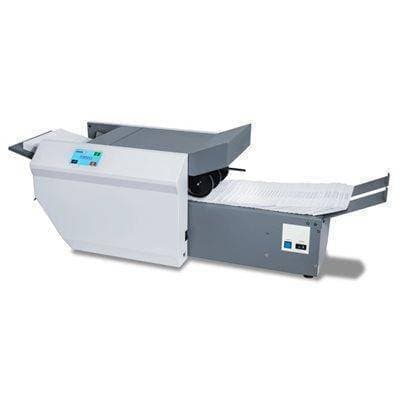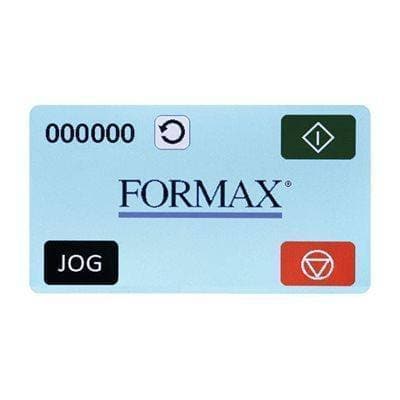 ---




Formax AutoSeal FD 2036 High Volume Pressure Sealer
SKU: BESFD2036
Hopper Capacity: 350 sheets @ 24 lb
Fixed Speed: 183 forms/min
This product requires Liftgate Service. If you don't have a loading dock or a forklift available to move the delivery off of the truck, please add Liftgate Service to your cart.
Description of the Formax 2036 Folder Sealer
Pressure seal mailers can be used for virtually any application that can be printed on one form, including checks, invoices, school reports, tax forms and appointment notices.
Standard features include easy-set fold plates with fine-tuning adjustments, heavy-duty steel construction, insulated covers for noise reduction, and a drop-in three-tire feed system, all in a compact, modern desktop design. Fold plates are pre-marked for standard folds in 11" and 14" form sizes, and can be easily adjusted for custom folds. Fold types include Z, C, Uneven Z and C, Half and custom folds.
Options include a locking cabinet on casters, as well as standard and reverse output conveyors which keep processed forms neat and sequential, ready for the mail.
Built in the USA with proven Formax technology, the innovative touchscreen, simple set-up and operation make the FD 2036 an ideal solution for any business or organization that is cost conscious but requires the versatility and dependability of a more expensive pressure sealer.
QUESTIONS & ANSWERS
Have a Question?
Be the first to ask a question about this.
Ask a Question