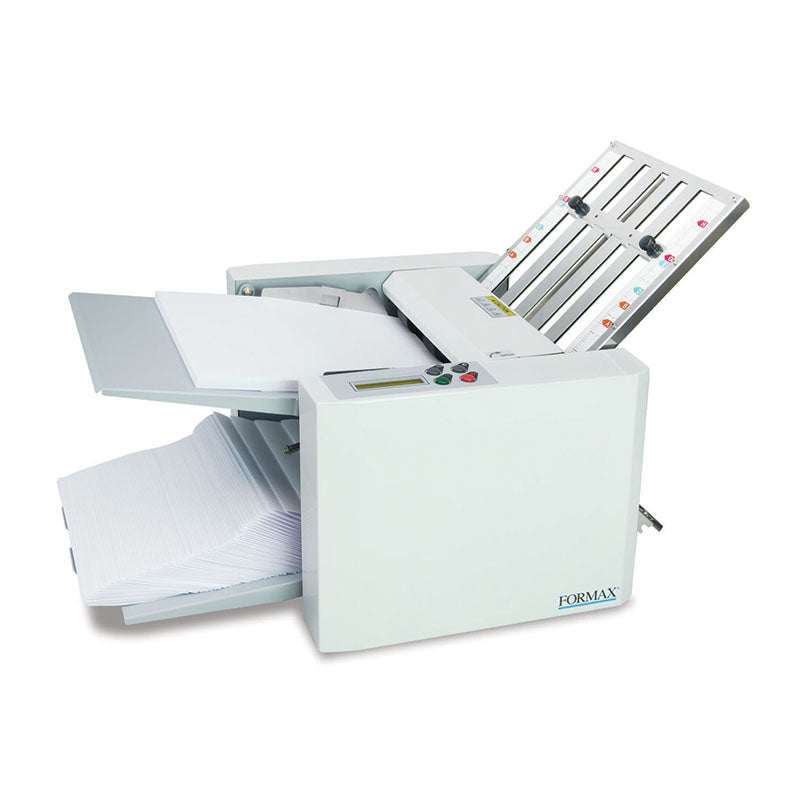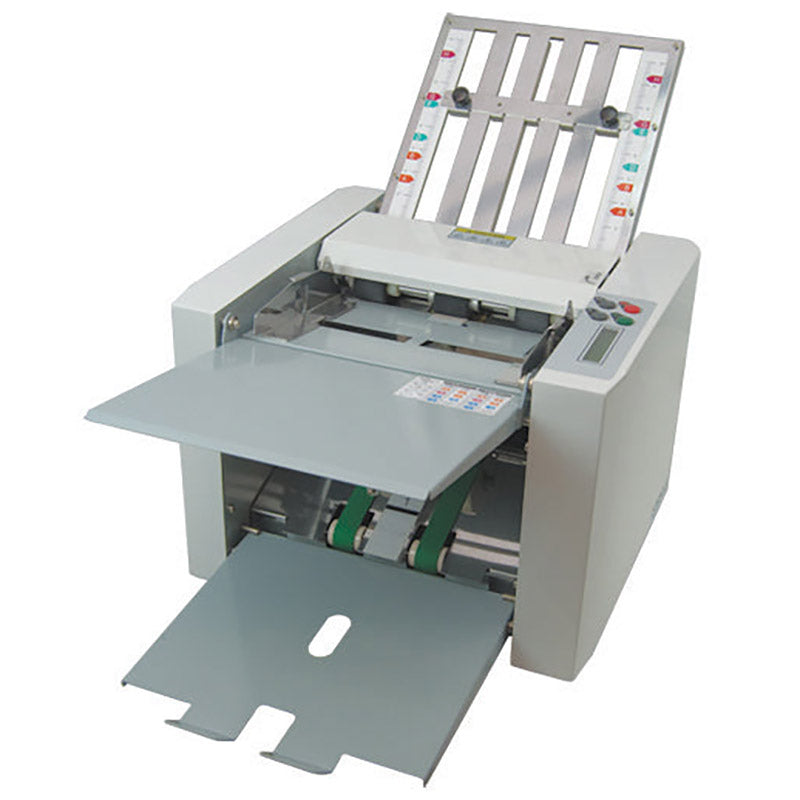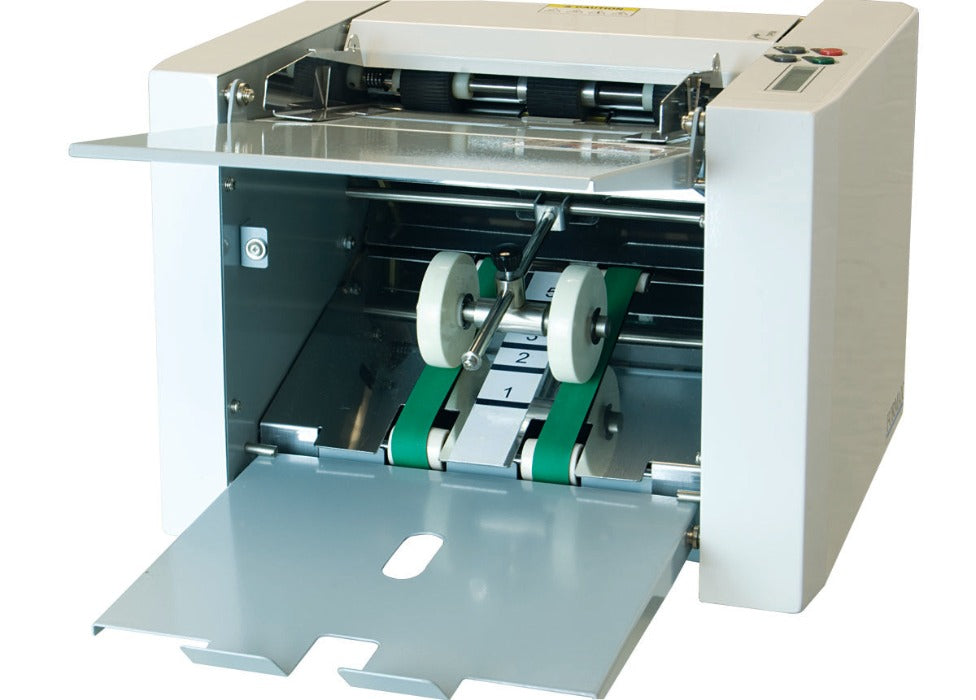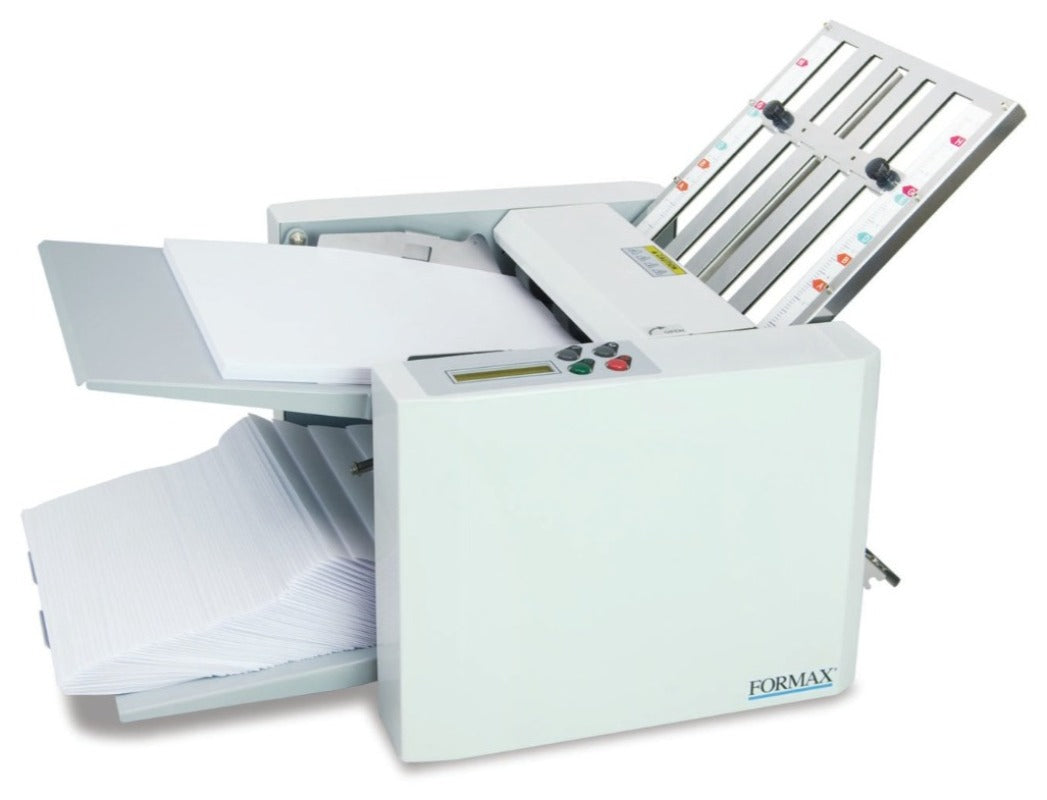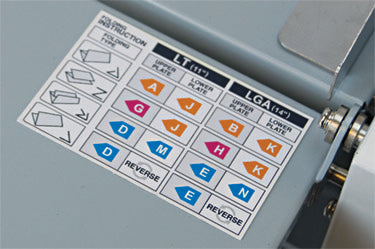 ---






Formax FD 300 Desktop Paper Folder
SKU: BESFD300
Max Paper Weight: 112 g/m²
Max Paper Size: 8.5" x 14"
Adjustment: Manual
Feed Type: Friction
Fold Types: Letter, Half, Z-fold, Double Parallel
FREE GROUND SHIPPING within the contiguous U.S.
Videos for the FD 300 Folder
Description of the Formax FD 300 Document Folder
The Formax FD 300 Document Folder is the perfect economical solution for low-volume jobs. With a LCD control panel, users can select one of the pre-programmed fold settings and use the AutoBatch process to set up pauses in between numbered sets. Users can place the FD 300 just about anywhere in the workplace. It can fold up to 7,400 sheets per hour and the hopper feed can take up to 200 sheets at a time. With 4 clearly-marked fold settings (C, Z, Half and Double Parallel), there is little to no wait time in between jobs.
The FD 300 is incredibly easy to use and requires little adjustment. Simply load your paper into the feed, select any fold setting, and push the button to begin folding. The FD 300 is ready to operate right out of the box, and is ideal for schools and offices in need of fast operation.
Please select your preferred download file from the list below.
For additional resources, please see:
Manufacturer Name
Formax
Hopper Capacity
Up to 200 sheets 20# (75 gsm)
Fold Speed
Up to 7,400 sheets per hour
Fold Types
C, Z, Half, and Double Parallel
Paper Weight
Up to 30# (112 gsm)
Accepted Paper Sizes
Min: 4"W x 5"L
Max: 8.5"W x 14"L
Weight
25 lbs.
Height
16.5 inches
Width
14 inches
Depth
24 inches
Voltage
120V AC, 60 Hz
QUESTIONS & ANSWERS
Have a Question?
Be the first to ask a question about this.
Ask a Question