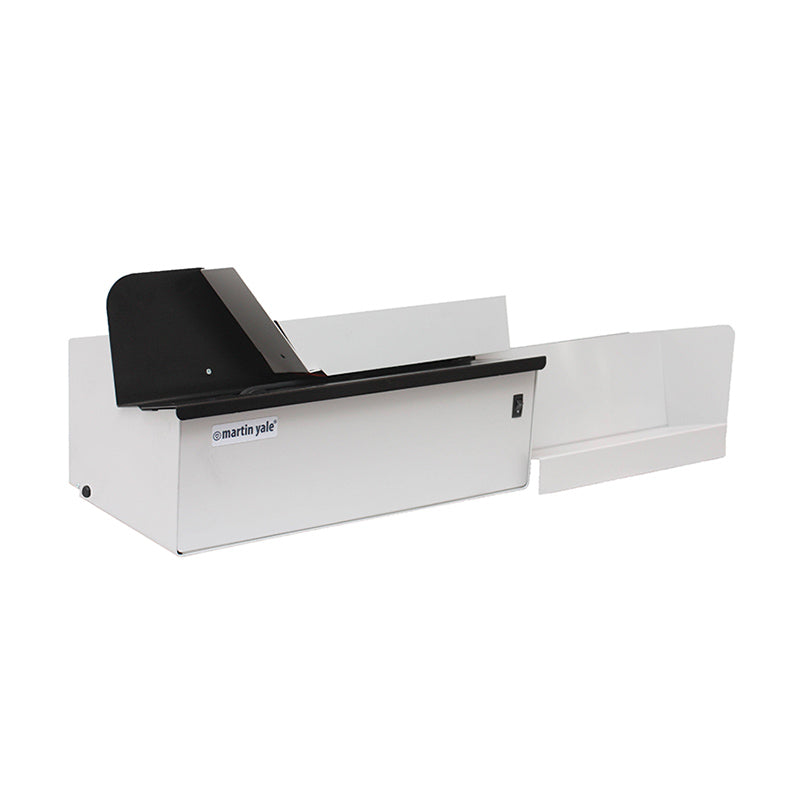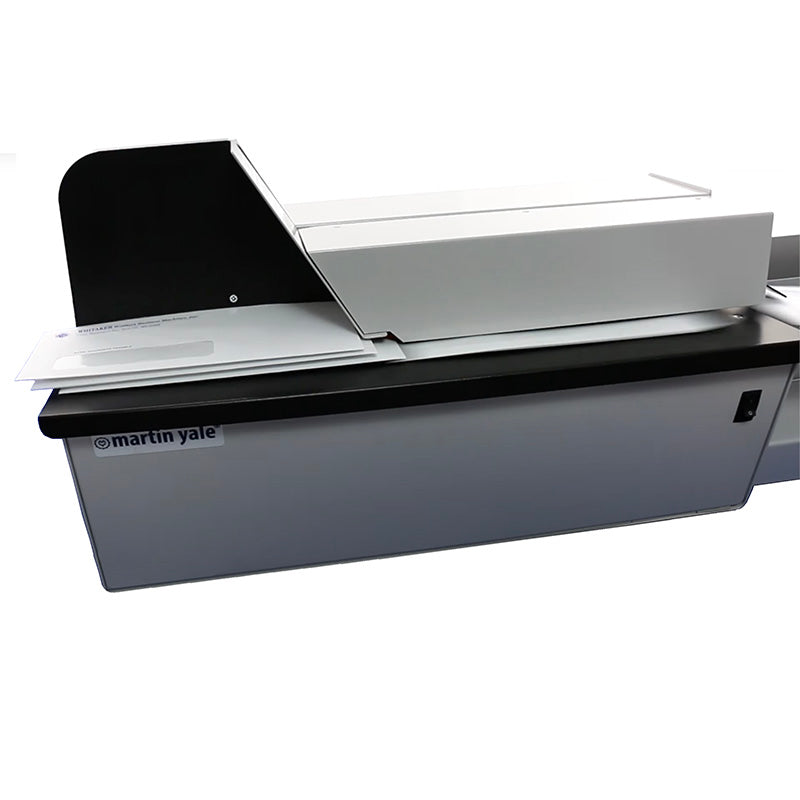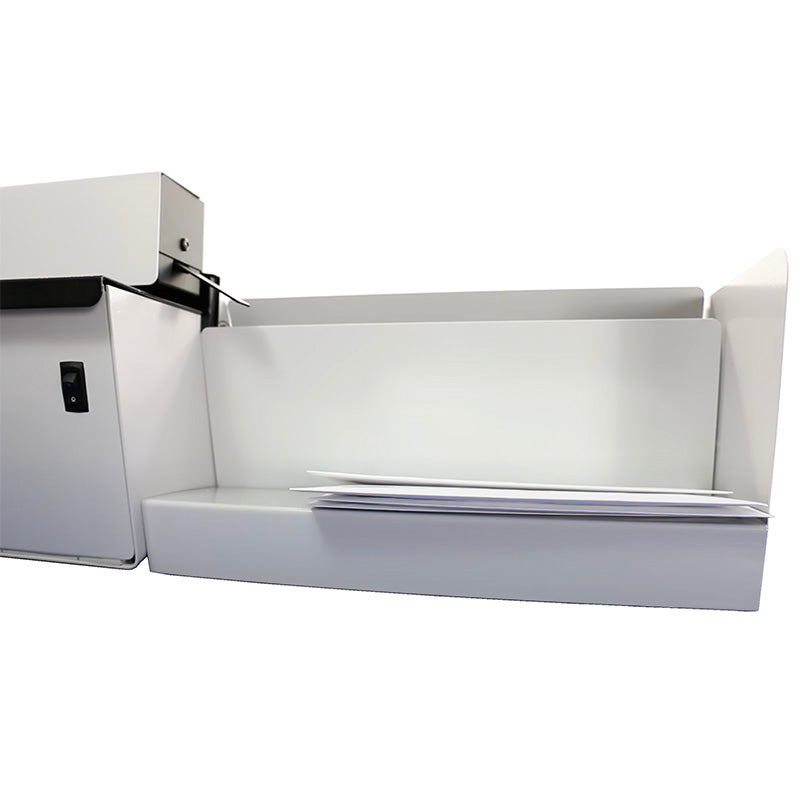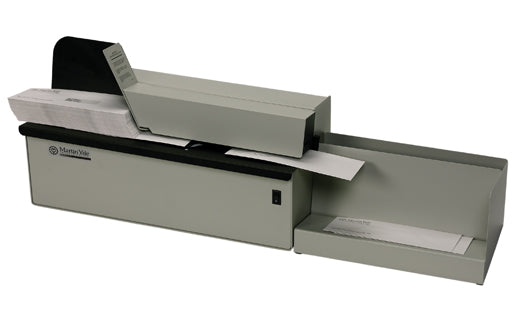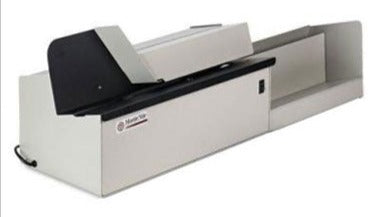 ---





Martin Yale 62001 High-Speed Automatic Letter Opener
SKU: MYL62001
Cut Width: 1/16" to 3/16"
Envl. Thickness: Up to 1/4"
Envl. Stack: Up to 6"
FREE GROUND SHIPPING within the contiguous U.S.
Video Demo of the Martin Yale 62001 High-Speed Letter Opener
Description of the Martin Yale 62001 High-Speed Letter Opener
The Martin Yale 62001 High-Speed Letter Opener has a variety of features that make it a great fit in large offices as well as mailrooms. Great at processing a large volume of mail quickly, the Martin Yale 62001 letter opener can open up to 17,500 envelopes every hour. That's a lot of opened envelopes in a short amount time! Capable of opening envelopes as much as ¼" thick, the automatic opener can process a tall pile of envelopes up to 6" high. The adjustable width settings allow the user to accommodate envelopes of different shapes and sizes as well.
This letter opener allows for virtually hands-free operation. It automatically feeds, opens and then stacks the set of envelopes on its own: all that is required is putting the stack of envelopes on the machine. How much better can it get? The removable receiving tray allows the opened envelopes to be neatly stacked on top of one another once they are processed through the machine. This letter opener is made of steel and comes with an AC power cord. It also has a power indicator light so the user knows when it's on. At 46 lbs., this model is heavy duty enough to handle a large load of letters quickly, but light enough to be moved around if needed.
Please select your preferred download file from the list below.
Warranty: For this paper folding machine, Martin Yale's general warranty is 180-days parts and labor. Some restrictions and conditions may apply.
Product Identification
| | |
| --- | --- |
| Manufacturer Name | Martin Yale |
| Model | 62001 |
| MPN | 62001 |
| SKU | MYL62001 |
| UPC | 011991620009 |
Technical Specifications
| | |
| --- | --- |
| Speed | Up to 17,500 envelopes/hour |
| Envelope Size | Varied |
| Cut Width | 1/16 to 3/16 inch; 0.8 to 4.8 mm |
| Envelope Thickness | 1/4 inch; 6.35 mm |
| Feed Stack Capacity Height | 6 inches tall |
| Cut Width | 1/16 to 3/16 inch; 0.8 to 4.8 mm |
| Automatic Paper Feed | Yes |
Electrical
| | |
| --- | --- |
| Voltage | 115 Volt; other voltages available - please call us for more info. |
Warranty
Dimensions and Weight
Product Weight
41 lbs.
Dimensions
(WxDxH)
35.5"W x 10.63"D x 12.13"H
Shipping Weight
47 lbs
Shipping Dimensions
15"D x 31"W x 17"H
how loud is the machine in decibles.

The manufacturer doesn't publish a specification like that. However as someone who has operated it plenty of times, I'd put it on par with a typical office copier. Perhaps even a little quieter in my opinion.