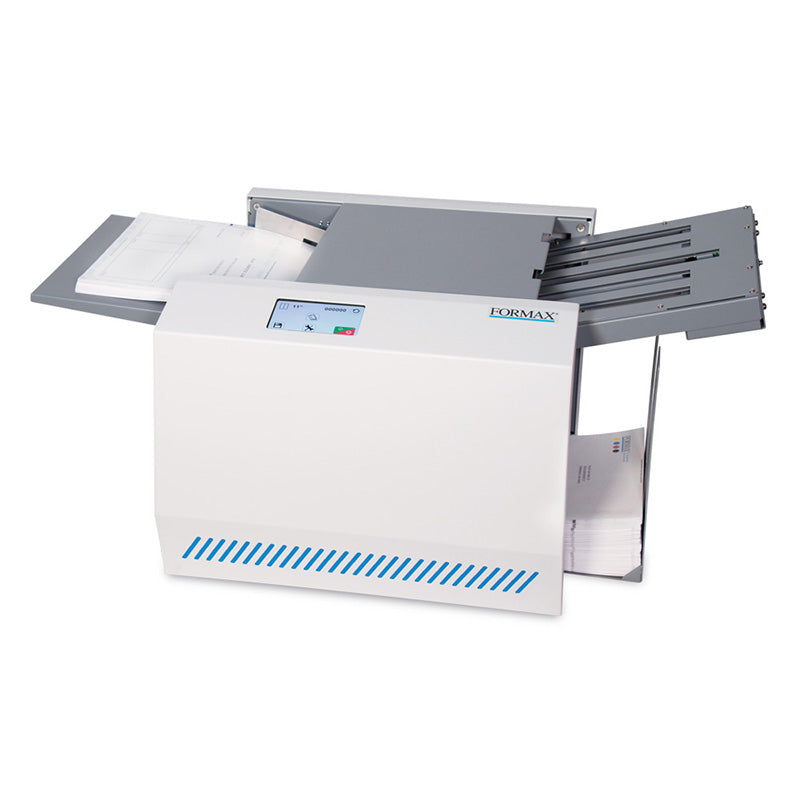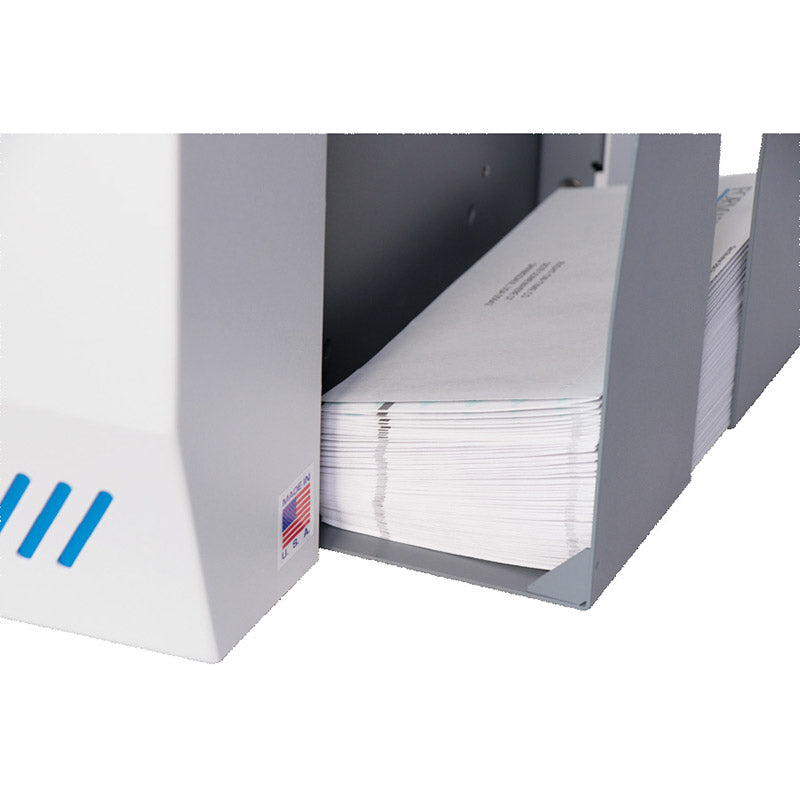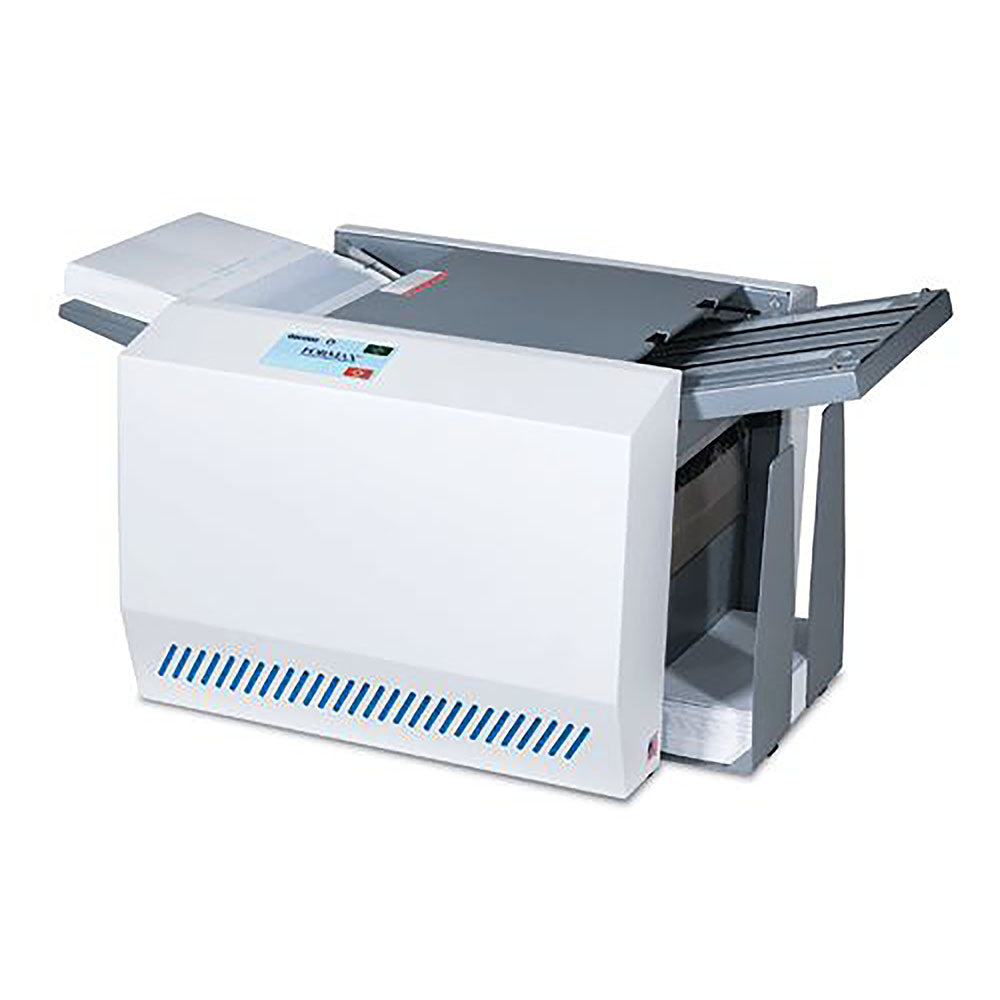 ---





Formax AutoSeal FD 1606 Mid Volume Pressure Sealer
SKU: BESFD1606
Hopper Capacity: 200 sheets @ 20 lb
Fixed Speed: 100 sheets/min
This product requires Liftgate Service. If you don't have a loading dock or a forklift available to move the delivery off of the truck, please add Liftgate Service to your cart.
Description of the Formax FD 1606 Autoseal Pressure Sealer
With a speed of up to 100 forms per minute, the FD 1606 enables operators to complete daily jobs in no time. Automatic fold plates are clearly marked and easy to adjust, making the FD 1606 a breeze to set up, right out of the box. With the capacity to process 14" forms, it has the versatility to fold and seal virtually any mid-volume application to meet your needs. Fold plates are marked for four standard folds - Z, C, Uneven Z, and Half folds - and can be easily reset for custom folds including Eccentric Z and C-fold mailers.
Pressure seal forms are ideal for checks, invoices, marketing pieces, school reports and any other mail piece that can be printed on one form. Simply load the forms, set the fold type, and press the start icon. In minutes, you'll have folded and sealed pieces, ready for the mail, without the hassle and expense of envelopes.
Dependable & Powerful - The FD 1606 is built with proven Formax technology. Heavy-duty steel construction offers the dependability and power expected of a larger unit in a smaller package. A hopper capacity of up to 200 forms, and processing speed of up to 100 forms per minute enables an operator to complete daily jobs in no time.
Easy to Operate - The FD 1606 is designed for user friendly operation with its graphics-based full-color touchscreen and automatic fold plates. Simply set your folds using the touchscreen, and the plates will automatically adjust for fold type and form length. Next, load your forms using the drop-in feed system, press start and you're on your way. The FD 1606 also includes a six-digit counter for audit control.
Please select your preferred download file from below.
Hopper Capacity
Up to 200 Sheets 20#
Fixed Speed
Up to 100 sheets per minute - based on 11" "Z" fold
Paper Size*
Up to 8.5'' W x 14" L
Monthly Duty Cycle
Up to 35,000/month
Power
FD Model: 120 Volts AC 50/60Hz
FE Model: 220 Volts AC 50/60Hz
Dimensions
24" L x 17" W x 13" H
Weight
82 lbs.
Document Sequence
Standard sequence is A-to-Z input, Z-to-A output
Certifications
UL, CE and CUL Approved
Made in the USA
QUESTIONS & ANSWERS
Have a Question?
Be the first to ask a question about this.
Ask a Question