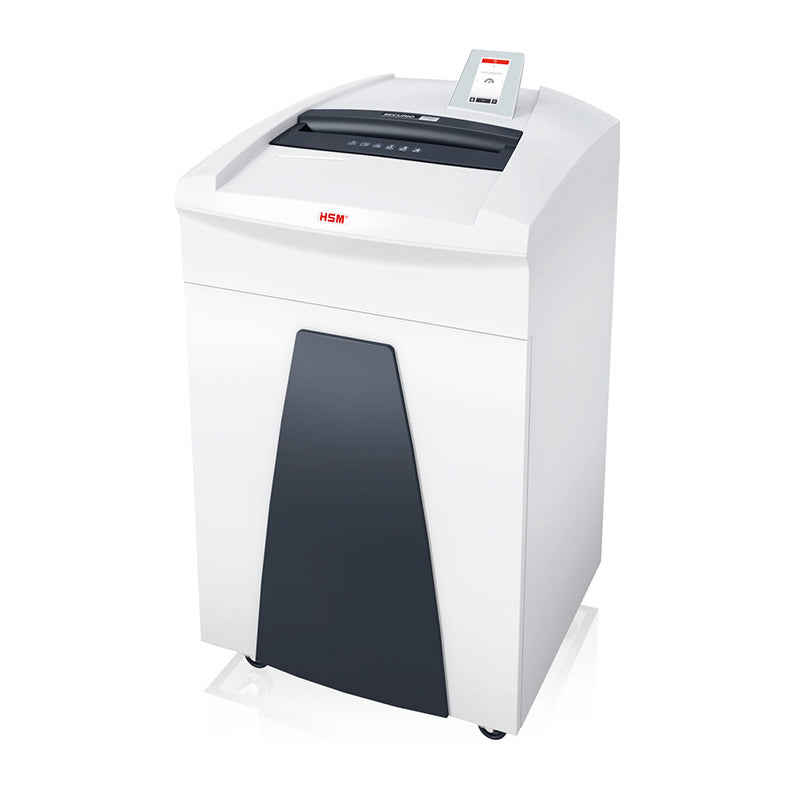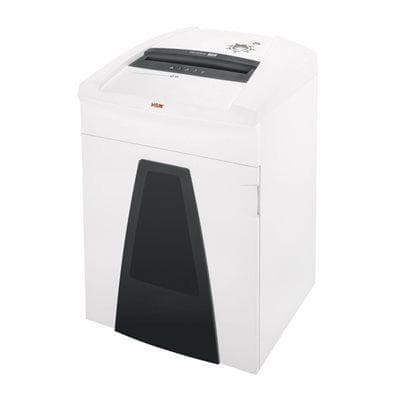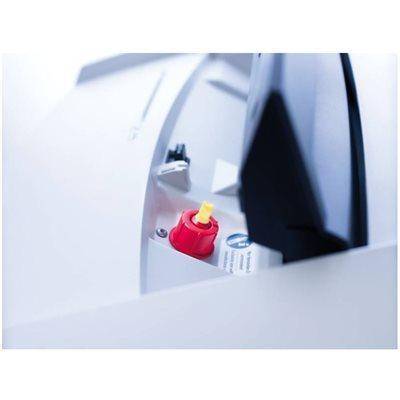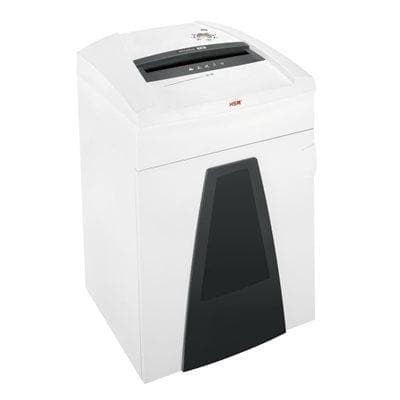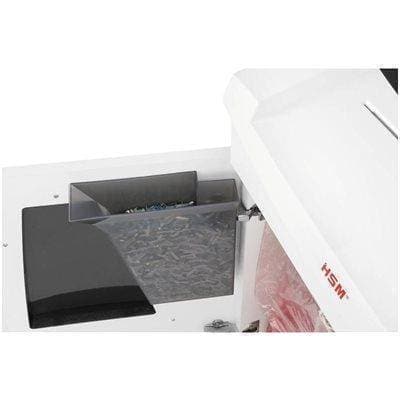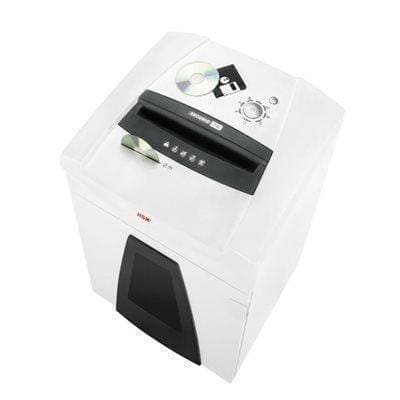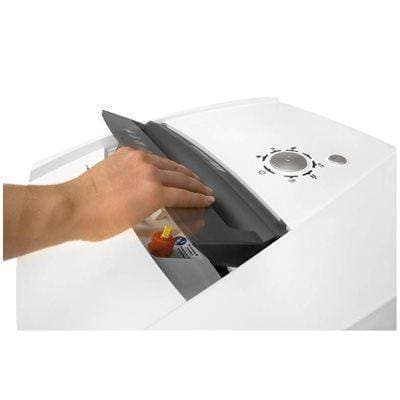 ---








HSM Securio P40i 1/4" Strip Cut Shredder
SKU: HSMP40S-1881
Security: Level 2/P-2
Sheet Capacity: 58-60 sheets*
Throat: 13"
FREE GROUND SHIPPING within the contiguous U.S.
This product requires Liftgate Service. If you don't have a loading dock or a forklift available to move the delivery off of the truck, please add Liftgate Service to your cart.
Video of the HSM Securio P40i 1/4" Strip Cut Shredder
Description of HSM Securio P40 1/4" Strip Cut Shredder
For businesses and offices where security is not a priority, the HSM Securio P40 strip cut shredder may be the right choice. Destroying between 58-60 sheets at once, the level 2/P-2 HSM Securio P40 converts your documents into 1/4" strips of paper. Induction-hardened solid steel cutting rollers create a total of 38 strips per each page destroyed. This professional department shredder is capable of destroying not only paper, but also staples, paper clips, credit cards, CDs/DVDs, and even floppy disks. The 13" feed opening is perfect for a variety of paper sizes, while the media slot accepts credit cards and CDs/DVDs. The powerful motor ensures a high cutting capacity as well as reliable operation even under continuous loads.
So there you are feeding your documents and suddenly operation comes to a halt. There could be a myriad of reasons why. Rather than wasting time try to figure out the problem, simply look to the multifunctional operation button. Providing operational status, this display panel features backlit icons that will illuminate for a number of reasons. Paper overloaded? There's an icon for that. Shred bag full? There's an icon for that. Simply take a peek at these visual aids for insight on the situation.
In any busy office, occasionally one will forget to turn off the shredder. After a period of idleness, the Securio P40 will simply slip into stand-by mode, and power consumption will be reduced by up to 90%. Thanks to the closed gear mechanism and Whisper Shred technology, the Securio P40 guarantees lower noise level during operation. The HSM Securio P40 provides a high level of user protection with the folding safety element, which covers the feed opening and prevents unintentional intake.
The 158 lb. HSM Securio P40 1/4" strip cut shredder offers dimensions of 21.7" D x 22.8" W x 36.9" H. For easy movement, the cabinet is mounted on strong mobility casters. This cabinet houses a reusable shred bag, which rests on a convenient pull-out frame. The shred bag holds up to 40 gallons of waste and is easy to remove and replace.
Product Identification
| | |
| --- | --- |
| Manufacturer Name | HSM |
| Model # | P40s1/4 |
| Manufacturer Part Number | HSM1881 |
Technical Specifications
| | |
| --- | --- |
| Security Level | Level 2/P-2 |
| Shred Size | 1/4 inch strips |
| Cut Type | Strip Cut |
| Throat Size/Feed Opening | 13 inches |
| Bin Capacity | 40 gallons |
| Sheet Capacity | Up to 58-60 sheets* |
| Shreds Credit Cards? | Yes |
| Shreds Paper Clips? | Yes |
| Shreds Staples? | Yes |
Power and Electrical
Disclosures and Warranty
Dimensions and Weight
| | |
| --- | --- |
| Weight | 158.0 lbs |
| Height | 36.9 inches |
| Width | 22.8 inches |
| Depth | 21.7 inches |
| Shipping Weight | 194.5 lbs. |
| Shipping Length | 38 inches |
| Shipping Width | 31 inches |
| Shipping Height | 47 inches |
QUESTIONS & ANSWERS
Have a Question?
Be the first to ask a question about this.
Ask a Question
HSM Securio (Models AF150, AF300, AF500, B22, B24, B26, B32, B34, B35, P36i, P40i, P44i) – Office / Large Office / Department Shredders
Parts and labor to repair any failure caused by defect is limited to three (3) years from date of invoice. Strip and Cross Cut Cutting Rollers are warranted to be free of manufacturer defects for the life of the shredder from the date of invoice.
Level 5 and High Security Level 6 Shredders
Parts & labor to repair any failure caused by defect is limited to three (3) years from date of invoice. Cutting Rollers on all high security units that have an oiler installed are warranted to be free of manufacturer defects for five (5) years from date of invoice. Failure to lubricate these machines properly will void the warranty. Cutting Rollers on High Security Shredders purchased without an oiler are warranted for one (1) year.
HSM Standard Warranty
HSM warrants that any new products sold will be free from defects in material and workmanship when used under specified and normal operating conditions. This warranty is void if repairs are necessitated by accidents, misuse, abuse, water damage or fire. Please read the Manufacturer's Operating Instructions, included with the product, prior to operation, to help ensure all precautions are taken to avoid canceling the manufacturer's warranty. Modifications, alterations and repairs must be performed by an authorized technician. Lubrication for cross-cut shredders is required every fifteen to thirty minutes of operation, to maintain top working condition and this warranty.
In all cases, the final authority in determining cutting system defects lies with the manufacturer. All cutting systems must be returned to the manufacturer.
Other Warranty Information
HSM Warranty Service Phone number: (800) 613-2110. Freight or transportation damage is not classified as a warranty repair in any case.