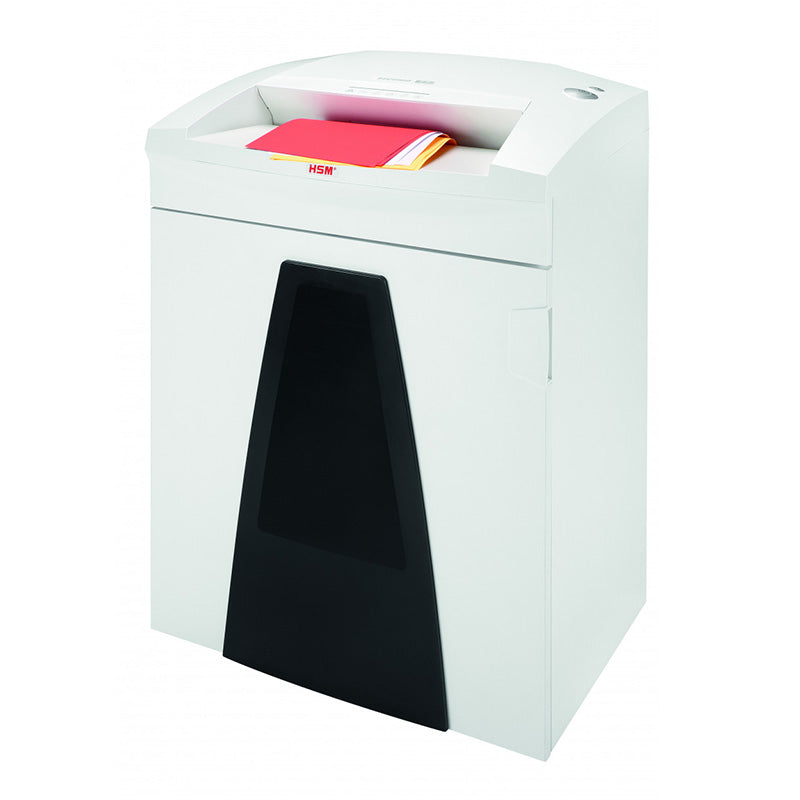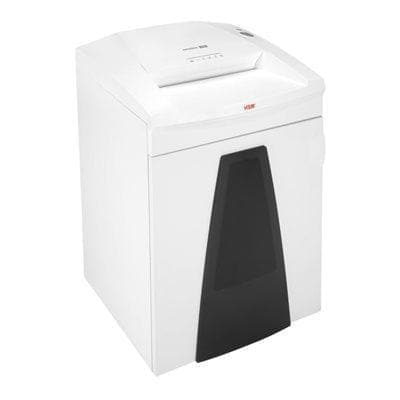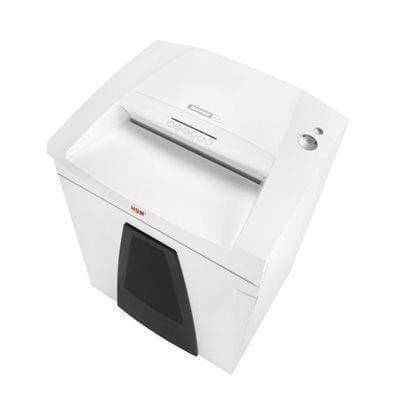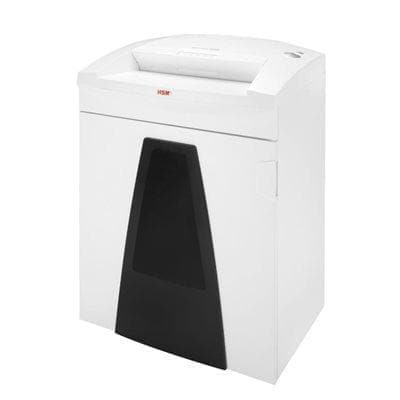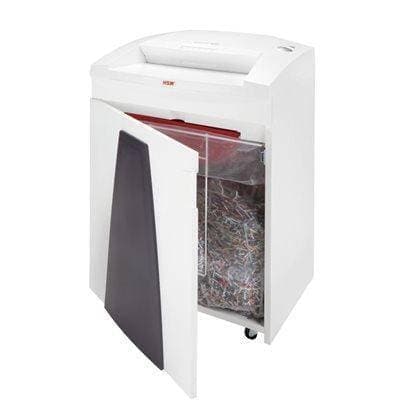 ---





HSM Securio B35 Cross Cut Shredder
SKU: HSMB35CL4-1922
Security: Level 4/P-5
Sheet Capacity: 14-15 sheets*
Throat: 15.25"
FREE GROUND SHIPPING within the contiguous U.S.
This product requires Liftgate Service. If you don't have a loading dock or a forklift available to move the delivery off of the truck, please add Liftgate Service to your cart.
Description of HSM Securio B35 L4 Cross Cut Shredder
Small businesses that need to destroy documents with sensitive information need to get the HSM Securio B35 L4 Cross Cut shredder because it is the top of the line paper shredder for small businesses. It has solid steel cutting cylinders that make the B35 an extra powerful shredder. It can shred up to 15 documents at once! Each document that you shared with this cross cut shredder will be destroyed into 2,116 confetti-like particles which makes it impossible to put back together. These confetti-like particles will fall into a 34.3 gallon waste bin, which you can monitor by looking through the window on the front. Once you see the bin is full, you simply open the shredder door and take out the bag. Not only can this powerful shredder destroy documents, it can also shred staples, paper clips, and credit cards.
With the HSM Securio B35 L4 Cross Cut shredder, you get a machine that will cause absolutely no distractions. The B35 has a quiet operation which means when an employee is shredding documents, it will be no louder than a whisper. The B35 also ensures there is no down time for employees because it comes equipped with a continuous motor that allows for continual operation. Along with its continuous operation, it comes with the latest JamStop Anti-Jam Technology. The Anti-Jam technology will stop paper jams before they happen. When this cross cut shredder is overloaded with paper, it will automatically switch to reverse mode and force the jammed paper free. This means you will not have to manually fix paper jams as you would with your standard shredder. The Securio B35 is also quite easy to relocate within a small office despite its bigger size. Its dimensions are 20.67" D x 24.41" W x 34.25" H and weighs of 117.3 lbs, but it comes with casters that make moving it around a piece of cake.
If your small business is trying to go green, then the HSM Securio B35 is the perfect shredder for you. The B35 is one of the most environmentally responsible shredders on the market. It comes with a unique energy management control system that can save up to 90% on power usage especially when compared to a standard stand-by switch. So with the Securio B35 L4 Cross Cut shredder, you will get a powerful and reliable shredder that will give you great results. Not only is the B35 reliable, it is extremely easy to operate with its straight forward multifunctional power button, you can't go wrong with the Securio B35 L4.
| | |
| --- | --- |
| Manufacturer Name | HSM |
| Throat Size/Feed Opening | 15 3/4" |
| Shred Size | 1/16"W x 5/8"L |
| Bin Capacity | 34.3 gallons |
| Security Level | Level 4/P-5 | E-4 | F-2 | T-5 |
| Cut Type | Cross Cut |
| Sheet Capacity | 14-15 sheets |
| Shreds Credit Cards? | Yes |
| Shreds Paper Clips? | Yes |
| Shreds Staples? | Yes |
| Model # | B35CL4 |
| Manufacturer Part Number | 1922 |
| Weight | 117.3 lbs. |
| Height | 34.25" |
| Width | 24.41" |
| Depth | 20.67" |
| Voltage | 120 V |
| Warranty | |
| Shipping Weight | 117.3 lbs. |
QUESTIONS & ANSWERS
Have a Question?
Be the first to ask a question about this.
Ask a Question
HSM Securio (Models AF150, AF300, AF500, B22, B24, B26, B32, B34, B35, P36i, P40i, P44i) – Office / Large Office / Department Shredders
Parts and labor to repair any failure caused by defect is limited to three (3) years from date of invoice. Strip and Cross Cut Cutting Rollers are warranted to be free of manufacturer defects for the life of the shredder from the date of invoice.
Level 5 and High Security Level 6 Shredders
Parts & labor to repair any failure caused by defect is limited to three (3) years from date of invoice. Cutting Rollers on all high security units that have an oiler installed are warranted to be free of manufacturer defects for five (5) years from date of invoice. Failure to lubricate these machines properly will void the warranty. Cutting Rollers on High Security Shredders purchased without an oiler are warranted for one (1) year.
HSM Standard Warranty
HSM warrants that any new products sold will be free from defects in material and workmanship when used under specified and normal operating conditions. This warranty is void if repairs are necessitated by accidents, misuse, abuse, water damage or fire. Please read the Manufacturer's Operating Instructions, included with the product, prior to operation, to help ensure all precautions are taken to avoid canceling the manufacturer's warranty. Modifications, alterations and repairs must be performed by an authorized technician. Lubrication for cross-cut shredders is required every fifteen to thirty minutes of operation, to maintain top working condition and this warranty.
In all cases, the final authority in determining cutting system defects lies with the manufacturer. All cutting systems must be returned to the manufacturer.
Other Warranty Information
HSM Warranty Service Phone number: (800) 613-2110. Freight or transportation damage is not classified as a warranty repair in any case.