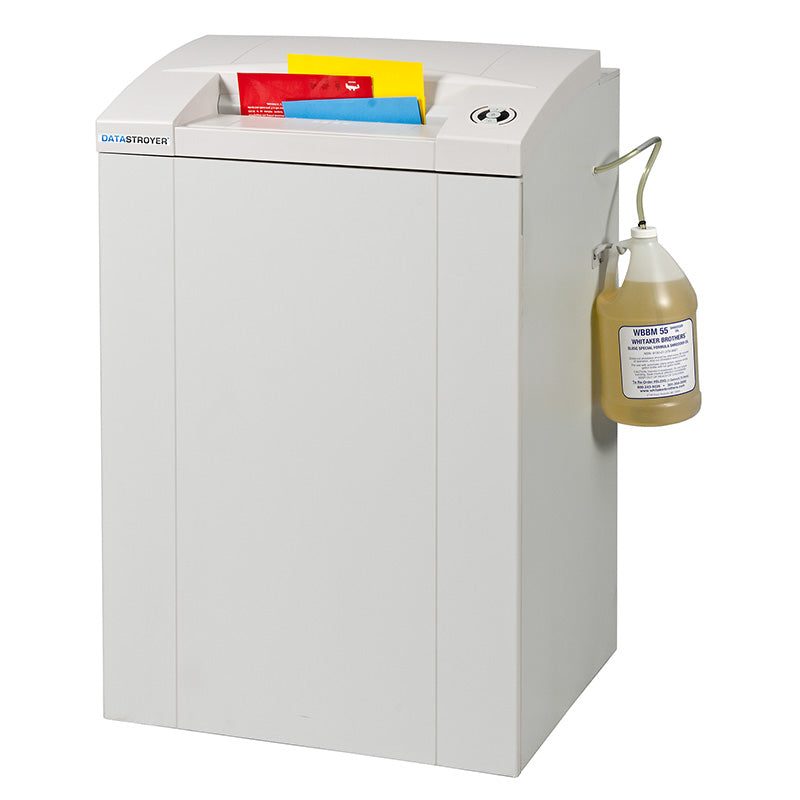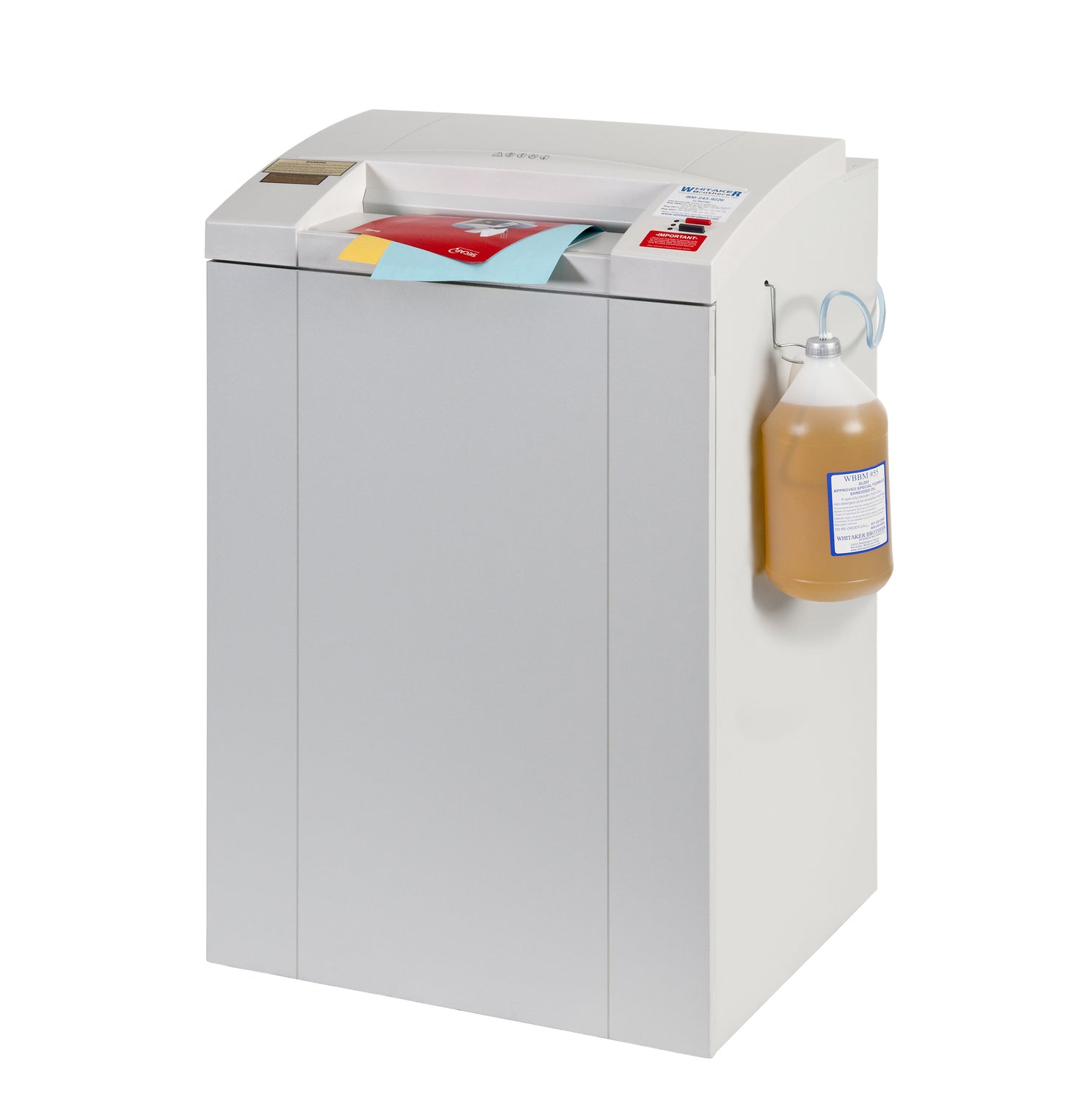 ---


Datastroyer 702 SF High Security Shredder
SKU: SCH702-297292P1
NSN: 7490-01-605-5416
Security: Level 6/P-7
Sheet Capacity: 20 sheets*
Throat: 16"
FREE FREIGHT SHIPPING within the contiguous U.S.
On GSA Contract (GS-35F-309DA). Please call us at (800) 243-9226 for more info.
This product requires Liftgate Service. If you don't have a loading dock or a forklift available to move the delivery off of the truck, please add Liftgate Service to your cart.
Video of the Datastroyer 702 SF High Security Shredder
Description of the Datastroyer 702 SF High Security Shredder
The Datastroyer 702 SF High Security Paper Shredder is listed on the NSA/CSS Evaluated Products List for Paper Shredders. The NSA has tested and rated this shredder to have the highest throughput of any high security shredder on the market. The 702 SF is used in many government organizations for the destruction of classified or confidential information. It is designed with a 16" feed opening that accommodates an assortment of paper sizes and a 52 gallon waste capacity. The Datastroyer 702 SF allows up to 20 sheets per pass and reduces your top-secret files to a particle size of 0.8 x 4.5 mm. The 702 SF also comes standard with an automatic oiler with 1 gallon capacity.
Like most Datastroyer shredders, the Datastroyer 702 SF comes with an array of features and systems to guarantee efficiency and reliable results. The comprehensive i-control system of sensors and indicators controls both the shredder's functions and alerts the user to operational status. Backlit icons indicate when there is a paper jam, oiling is required, shredder bin is full, and cabinet door is open. In addition, an integrated auto reverse function allows for easy removal of paper jams. The Dynamic Load Sensor (DLS) detects the volume of paper being fed and alerts the user to a possible overload. Forgot to turn the shredder off at the end of the day? The Ecologic energy management system automatically switches into "sleep" mode after 30 minutes of inactivity! Is noisy operation interrupting your work? The Silentec technology promises whisper quiet operation, making this shredder perfect for any office environment. Mounted on convenient and sturdy casters for mobility, the Datastroyer 702 SF makes a great solution for a high security shredding requirement.
Requires a 20 Amp plug.
PACKAGE DEAL INCLUDES:
- Automatic Oiler
- 2 Gallon Case of Oil
- Starter Shredder Bags
For additional resources and information, please see:
Manufacturer Name
Whitaker Brothers
NSN #
7490-01-605-5416
Throat Size/Feed Opening
16 inches
Shred Size
0.8 x 4.5 mm
Oiler
Yes
Security Level
Level 6 / P-7
Cut Type
High Security
Sheet Capacity
Up to 20 sheets*
NSA Evaluated
Yes
Peak HP
2.5 HP
Horsepower
5 HP
Disclosures
*Capacity varies with grain, size, quality & paper weight and sufficient power supply.
** Please use actual HP as a specification for determining value. Use of Peak HP is for comparison purposes only where other than Actual HP is used.
Continuous Motor
Yes
Model #
702 SF
Weight
198 lbs
Height
41.5 inches
Width
26 inches
Depth
22 inches
Voltage
115V/60Hz, 20 Amp (220V/50Hz avail)
Warranty
Shipping Weight
275 lbs.
Q: What is the in-operation radiated energy levels for the Datastroyer 702SF?
A: The Datastroyer 702SF is in compliance with all OSCHA work standards. I cannot give you the exact measurement for radiated energy levels, however the government has deemed this shredder 100% safe for office use.
Q: What kind of warranty does the 702 come with?
A: Great question! The 702SF comes standard with a one year warranty that protects you against defects in manufacturing.
Q: How do I prime the oiling system?
A: The easiest method is to stick a piece of paper into the throat and let it sit there for about five minutes. Oil will slowly make it's way through the hoses. Once the oil starts flowing into the machine, let it run for one more minute then you're completely primed. Unless you let the oil run completely dry it's unlikely you'll ever have to prime again.
do any high security shredders accept staples?

There are no NSA approved paper shredders on the market capable of tolerating staples or paperclips. A high security disintegrator could, but that is an entirely different product that is considerably more expensive.