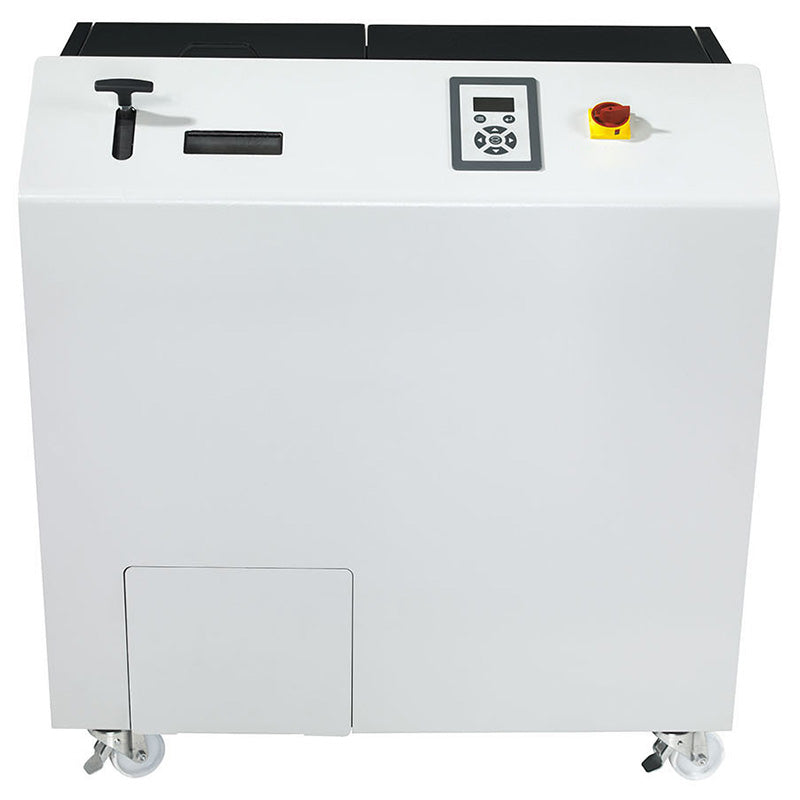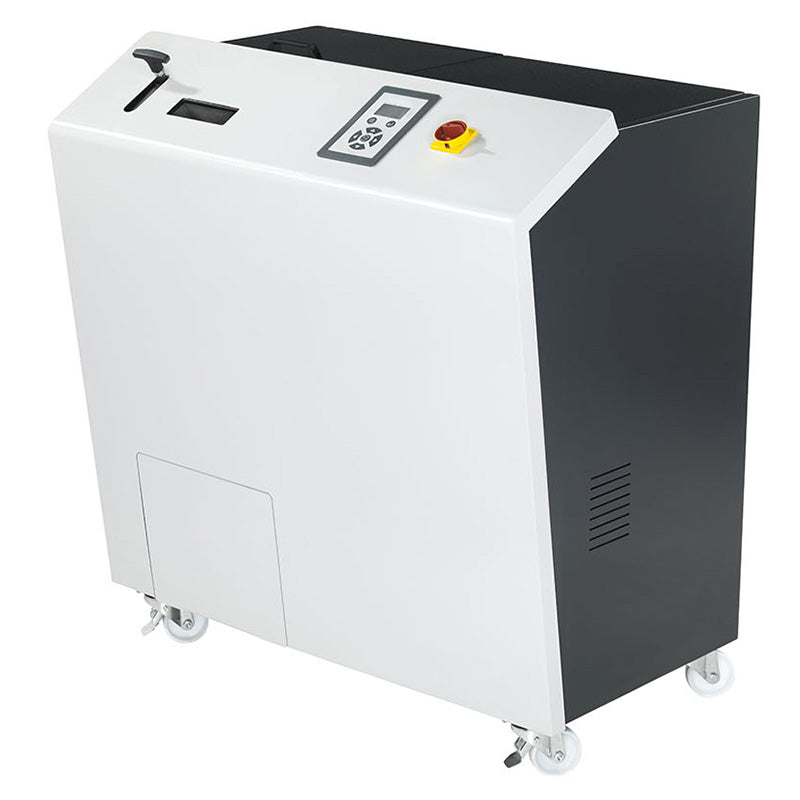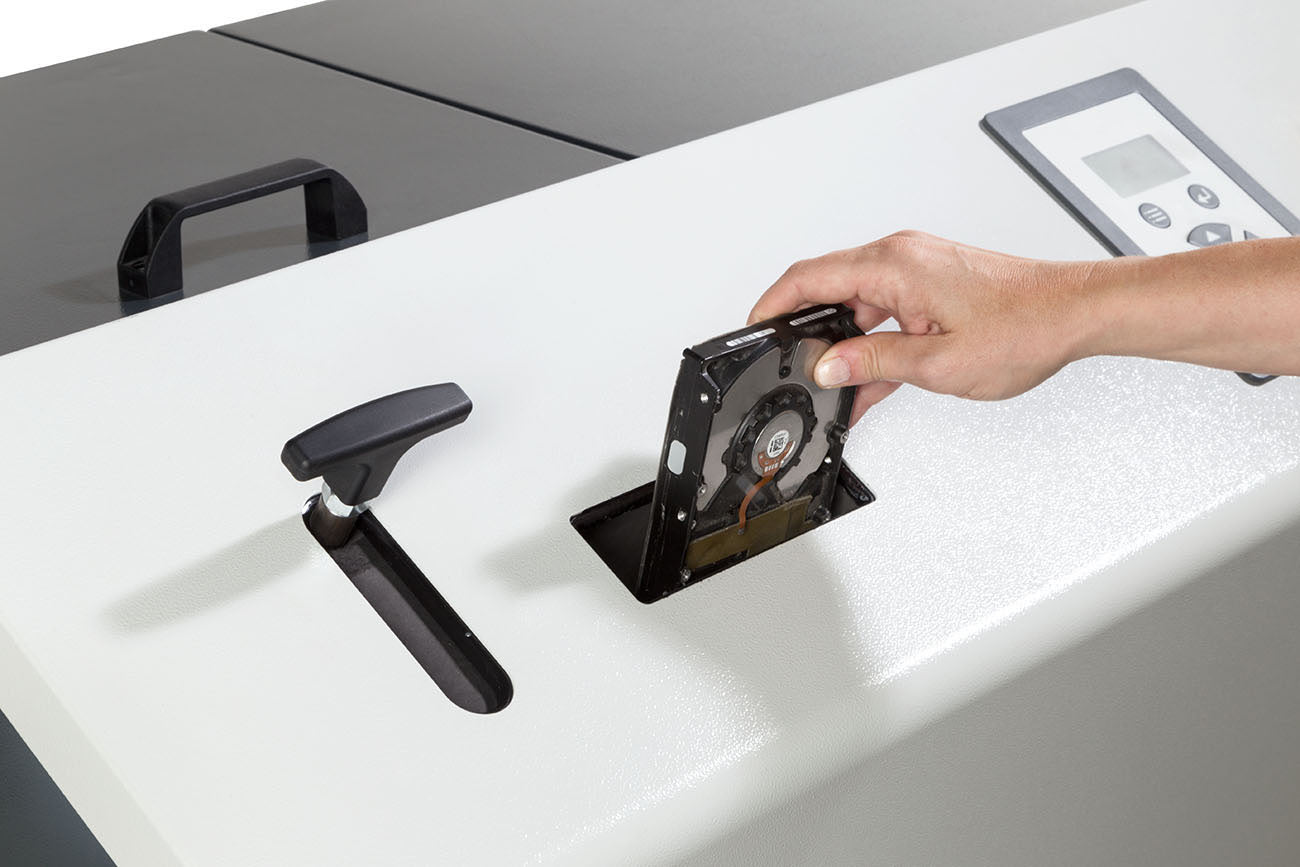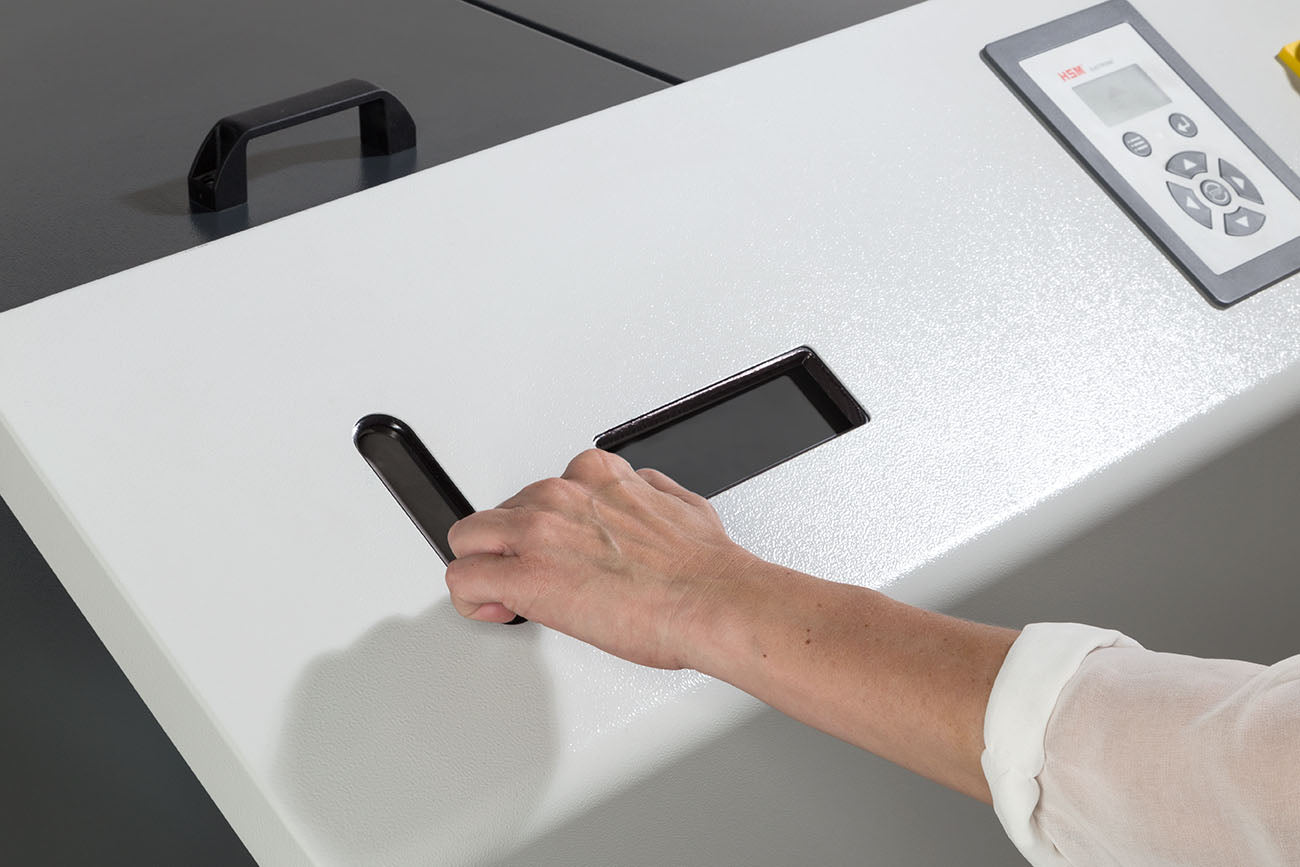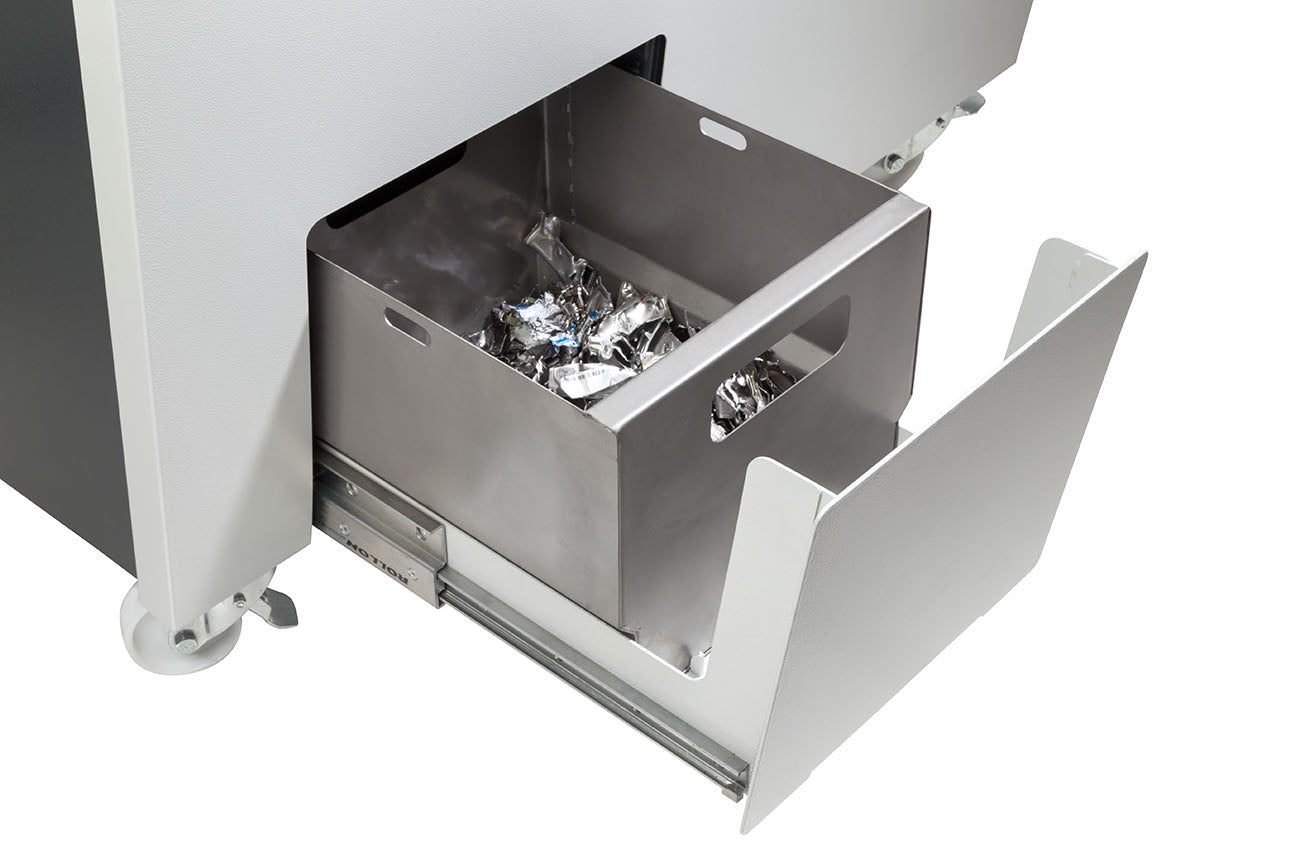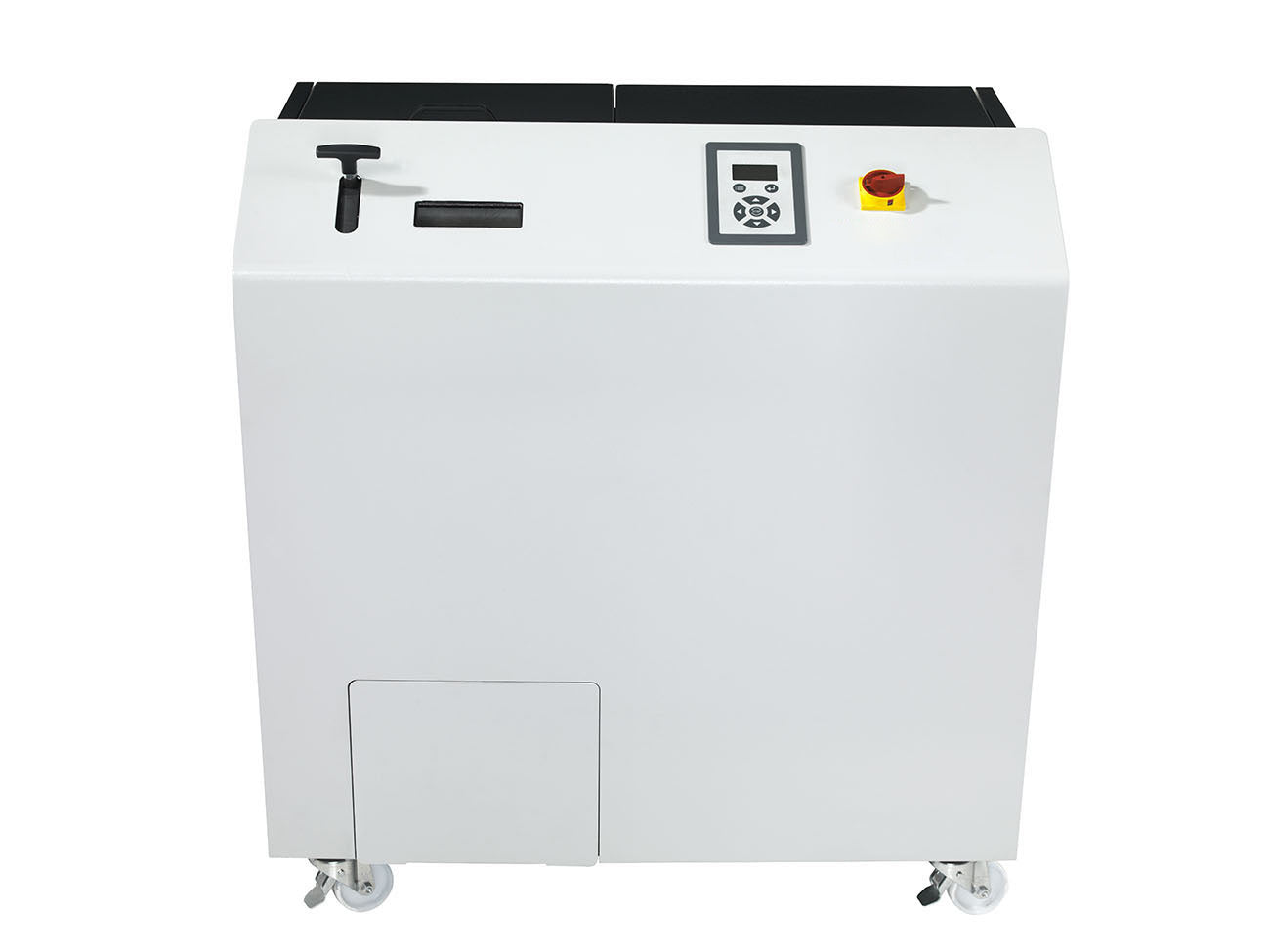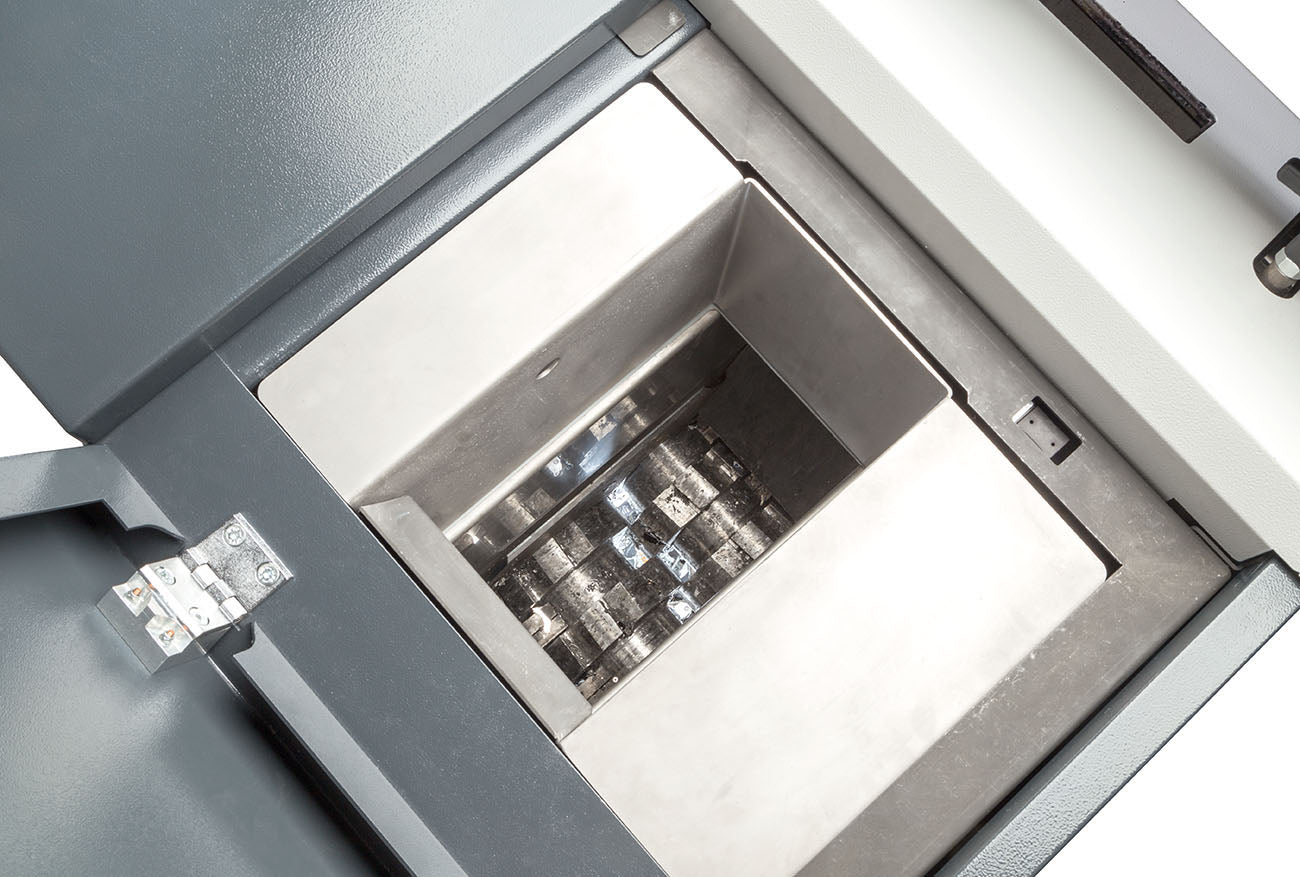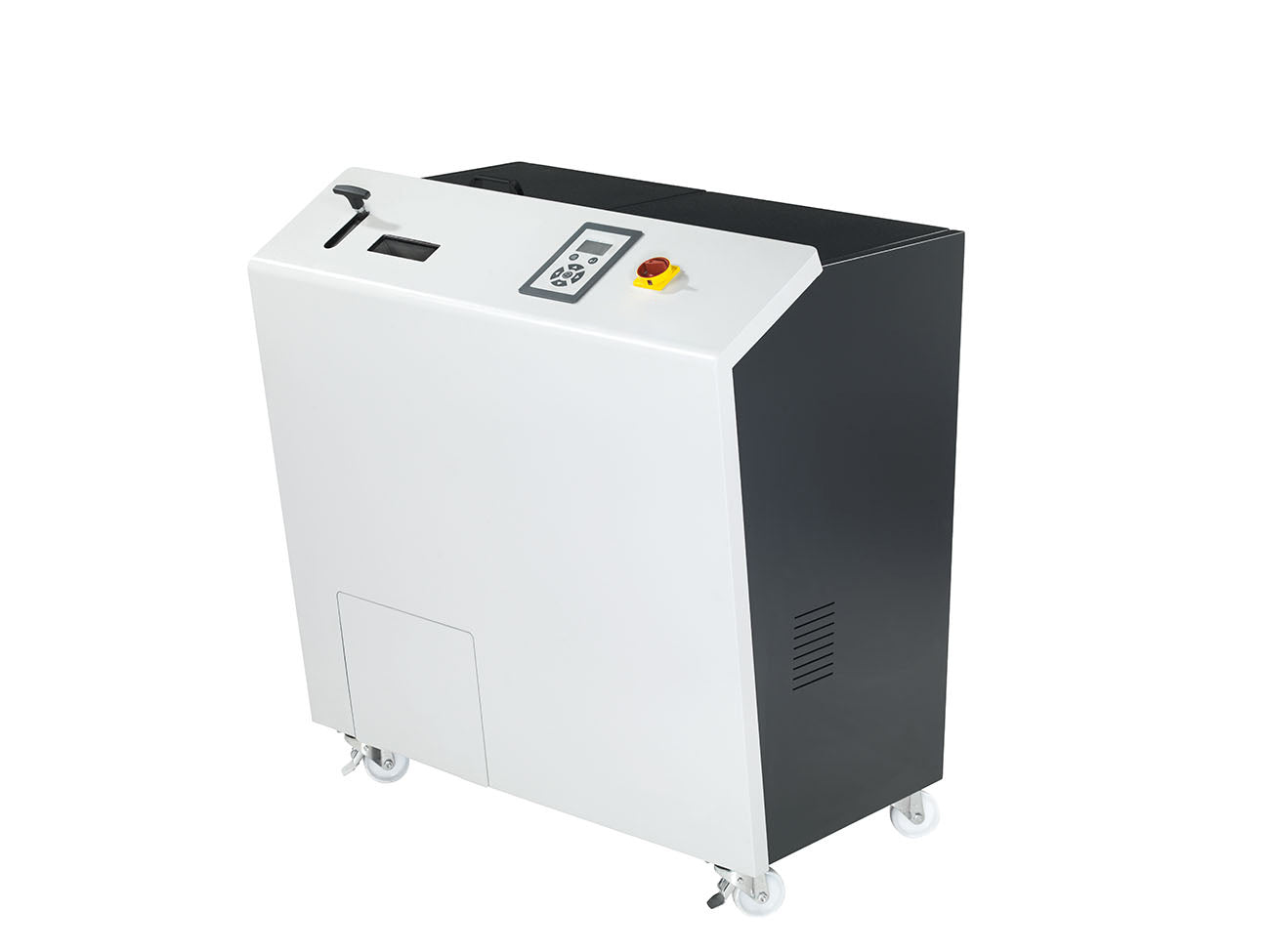 ---








Datastroyer 104/2 Hard Drive Shredder
SKU: WHI104-2HDS
NSN: 7490-01-697-2922
Throat: 6.5" x 11.5" x 2.4"
FREE FREIGHT SHIPPING within the contiguous U.S.
On GSA Contract (GS-35F-309DA). Please call us at (800) 243-9226 for more info.
This product requires Liftgate Service. If you don't have a loading dock or a forklift available to move the delivery off of the truck, please add Liftgate Service to your cart.
Video of the Whitaker Brothers 104/2 20 Amp Hard Drive Shredder
Description of the Whitaker Brothers 104/2 20 Amp Hard Drive Shredder
The Whitaker Brothers 104/2 Hard Drive Shredder is the newest mixed media destroyer that can handle hard drives, CDs, DVDs, solid state drives, USB sticks, credit cards/store cards, and magnetic tapes, along with other various media storage devices.
The 104/2 features a throat size of 6.5" x 11.5" x 2.4" in order to accommodate standard hard drives up to 1.38" thick. Other hard drive shredders on the market only have the ability to destroy drives 1" in thickness. One of the most notable features of the 104/2 is it's ability to destroy 750 devices per hour! The 104/2's 120V power makes it able to plug into any standard wall outlet with a dedicated 20 amp line.
This shredder was specifically designed with the office environment in mind. With dimensions that measure 43.5" H, 31.3"D, and 46.8" W, the 104/2 Hard Drive Shredder was designed to fit into any small room or office. The 104/2 has a powerful, energy-saving power unit that enables long operation at a very low noise level. The 104/2 has a dBA rating of 57, which is about as noisy as an electric toothbrush!
The automatic return feature eliminates any material jams that could possibly occur, so you have no worries about your materials being ineffectively destroyed. Thanks to the easy to remove waste container, your debris can easily be emptied with ease and you can continue destroying your digital media storage with almost no interruption.The 104/2 now features an internal carbon based pre-filter and HEPA air filtration system which are included on every machine without having to special order or pay additional fees.
| | |
| --- | --- |
| Manufacturer Name | Whitaker Brothers |
| Model # | 104/2 |
| Part # | WHI104-2HDS |
| Shred Width | 1.5" x Random |
| Throat Size | 6.5" x 11.5" x 2.4" |
| Throughput per Hour | Up to 750 devices |
| Security Level DIN 66399 | T-1 / E-2 / H-3 |
| Weight | 1,646 lbs. |
| dB Rating | 57 dB |
| Motor Power (Horsepower) | 2 HP |
| Voltage/Frequency | 120V / Dedicated 20 amp |
| Height | 43.5" |
| Width | 46.8" |
| Depth | 31.3" |
| Media | Hard Drives, CC #'s, CD/DVD, Floppies, USB Sticks, Solid State Drives, Backup Media, Cell Phones, Poker Chips, Mag Tape Up to 3.5" |
| Hour Meter | Yes |
| Bin Full Signal | Yes |
| Auto Reverse | Yes |
| Casters | Yes |
| Warranty | 2 years parts, 90 days labor |
The Warranty? Do you have a distributor locally in the Bay Area that handles your service or is it done directly from Whitaker Brothers?

We sell and service this machine all over the world, on site service and support is absolutely available in the Bay Area. The equipment comes with a one year limited parts warranty, and we offer more compehensive service contract coverage options as well.