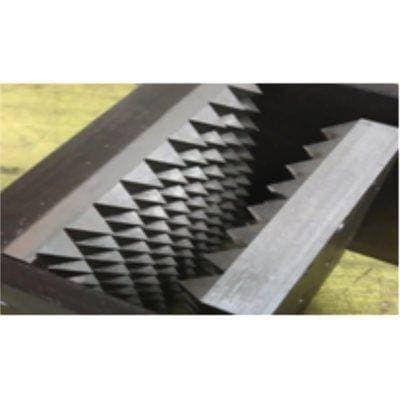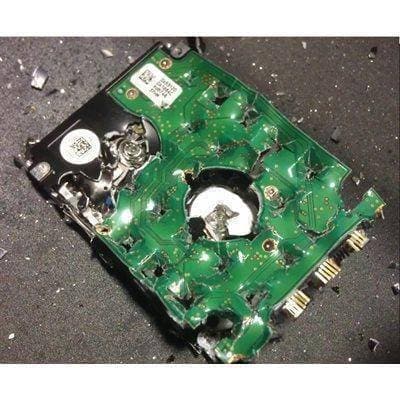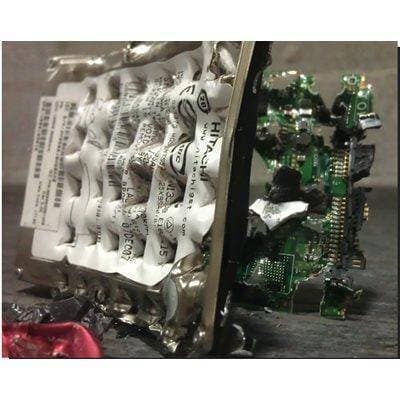 ---



Phiston MediaVise Compact Solid-State Drive Destroyer
SKU: PHIMEDIAVISECOMPACTSSD
This product requires Liftgate Service. If you don't have a loading dock or a forklift available to move the delivery off of the truck, please add Liftgate Service to your cart.
Video Demo of the Phiston MediaVise® Compact SSD Destroyer
Description of Phiston MediaVise® Compact SSD Destroyer
The MediaVise Compact SSD destroys solid state drives, including cell phones, PDAs, circuit/controller boards, and memory cards in less than 30 seconds. Destructive plates, equipped with 187 interlocking steel teeth with 40,000 lbs. (20 t) of hydraulic power, crush and warp solid state drives on both sides, completely destroying flash storage memory chips and data encryption and rendering data unreadable and unrecoverable.
The MVC SSD is fully automatic and completely safe for users. By simply utilizing the on/off switch, users can sit back while the MVC SSD crushes all forms of compact digital media. Debris is then safely ejected into a collection drawer or an optional debris chute that can be directed into any garbage bin. The MVC SDD does not require an adaptor and plugs into any standard outlet. Its compact size makes it desktop friendly and ideal for small work spaces.
| | |
| --- | --- |
| Manufacturer Name | Phiston Technologies |
| Model # | MV02CS1 |
| Depth | 22.5" |
| Width | 9.75" |
| Manufacturer Part Number | MVCS-0600-01 |
| Weight | 132 lbs. |
| Height | 16" |
| Voltage | 120 VAC 13A/240VAC 7A |
| Warranty | |
| Shipping Weight | 132 lbs. |
Q: Has this product received NSA approval?
A: There are two stages to hard drive destruction: Degaussing is stage one, and physical destruction is stage two. On October 1st of 2013 the NSA formally approved this device for the second stage of destruction. So it is NSA approved for physically destroying hard drives.
QUESTIONS & ANSWERS
Have a Question?
Be the first to ask a question about this.
Ask a Question