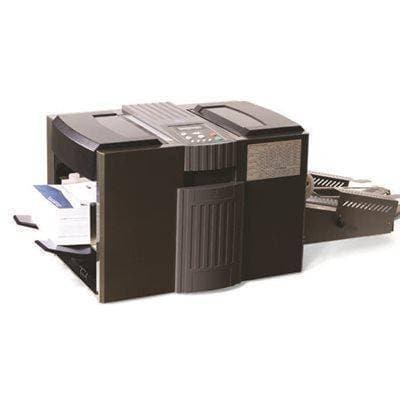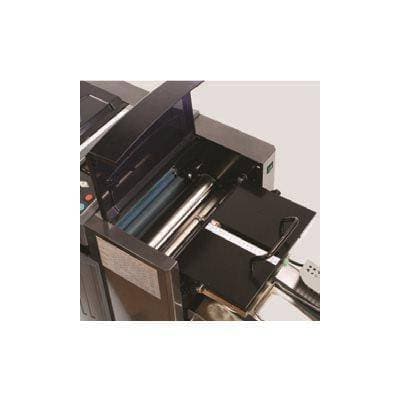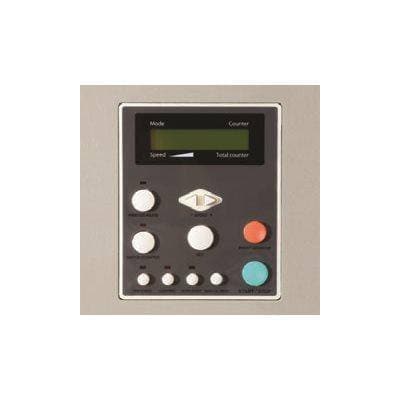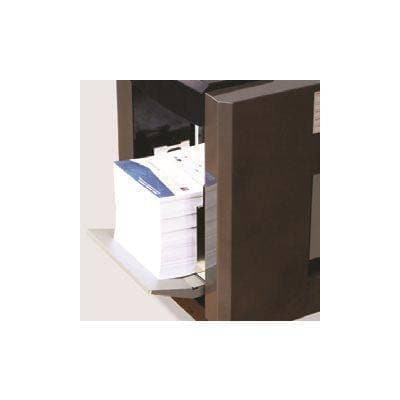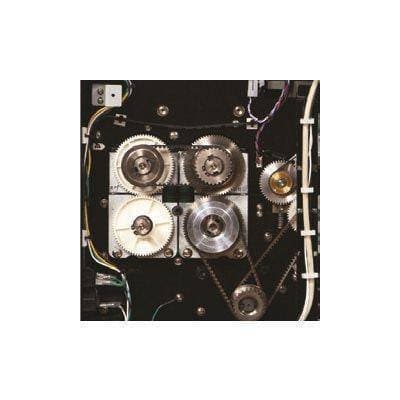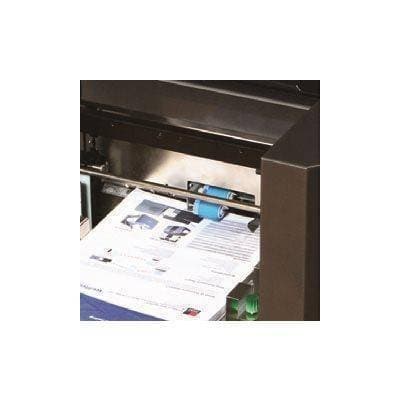 ---






Paitec MX9000 Pressure Sealer
Sale price

Limited availability.
FREE FREIGHT SHIPPING within the contiguous U.S.
Video of the Paitec MX9000 Pressure Sealer
Description of the Paitec MX9000 Pressure Sealer
The MX 9000 is one of Paitec's heavy duty pressure sealing machines that offers a greener way of mailing by significantly reducing paper volumes with self contained pressure seal forms. Users do not have to buy envelopes that waste paper and money. The MX 9000 is able to fold and seal 11" and 14" sheets (up to 9" wide) with Z, EZ, E, EC, V, Double Parallel, or custom folds before sealing. A large infeed capacity holds 700 sheets at once and uses an auto-lift system for smooth processing. The unique reverse friction roller (RFR system) detects double feeds via the thickness sensor and automatically reverses roller direction to correct the problem, without halting operation or requiring user interference. The MX 9000 is designed with a four-roller sealing unit, instead of the typical two, to ensure maximum sealing at fast speeds. Instead of poorly sealed forms at fast speeds or proper sealing at slow speeds, the MX 9000 and its multiple rollers ensures the same level of pressure sealing at any speed, all at a low noise level. The adjustable speed allows users to choose an appropriate speed up to or lower than 9000 pieces per hour for varied levels of productivity.
The MX 9000 has a monthly duty cycle of a whopping 300,000 pieces, meaning users can process up to 300,000 forms in a single month without overworking the machine. It can work as a standalone machine or work inline with your high speed printer for a complete print and seal process that requires very little labor from users. The control panel couldn't be easier to use, even with all the options available. Simply choose a speed setting, reset the form counter if you need to, select a fold setting, fill the infeed tray, and the MX 9000 is ready to go. And even though it's a heavy duty sealer, the MX 9000 can easily be used as a desktop machine. Place it in the office for multiple person use or put it on your desk for personal tasks. Users can choose options of a cabinet (to save space and easy mobility), connecting vertical stacker, and/or inline kit to select printers. So go green and save money by eliminating envelopes and using the MX 9000 pressure sealer.
| | |
| --- | --- |
| Manufacturer Name | Paitec |
| Feed Type | Friction-fed |
| Fold Adjustment Setting | Automatic fold adjustment |
| Feed Tray Capacity | Up to 700 |
| Speed | 9,000 forms/hour |
| Programmable Presets | 18 |
| Counter | Yes |
| Batcher | Yes |
| Fold Types | Double Parallel Fold, C Fold, V Fold, Z Fold, EZ Fold, EC Fold |
| Variable Speed | Yes |
| Accepted Paper Sizes | A4, Letter, Legallons |
| Accepted Paper Weights | 20 to 28 lbs. |
| Duty Cycle | 300,000 |
| Model # | MX9000 |
| Weight | 130 lbs. |
| Height | 15" |
| Width | 24" |
| Depth | 17" |
| Voltage | 120 Volts; other voltages available |
| Warranty | |
| Shipping Weight | 132 lbs. |
QUESTIONS & ANSWERS
Have a Question?
Be the first to ask a question about this.
Ask a Question