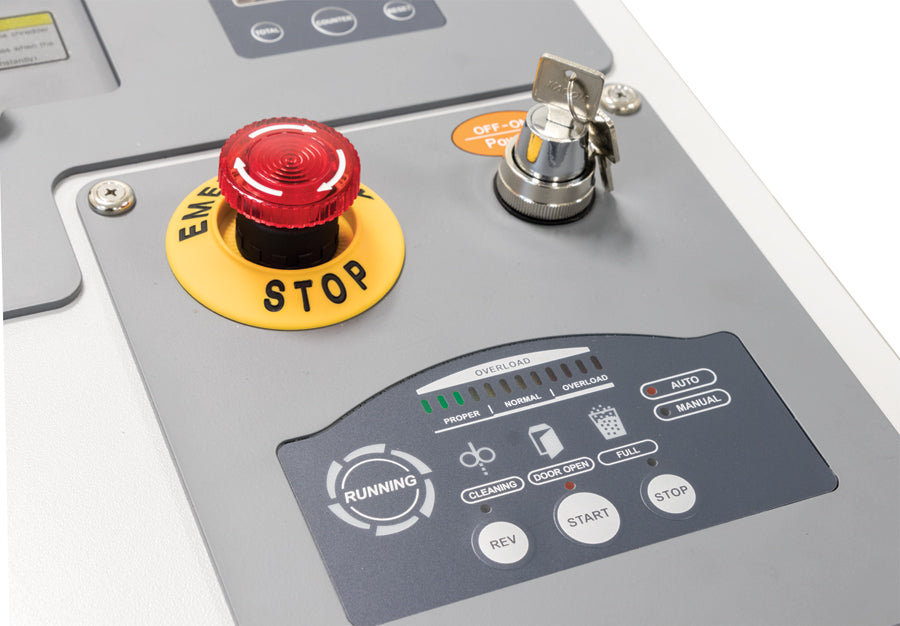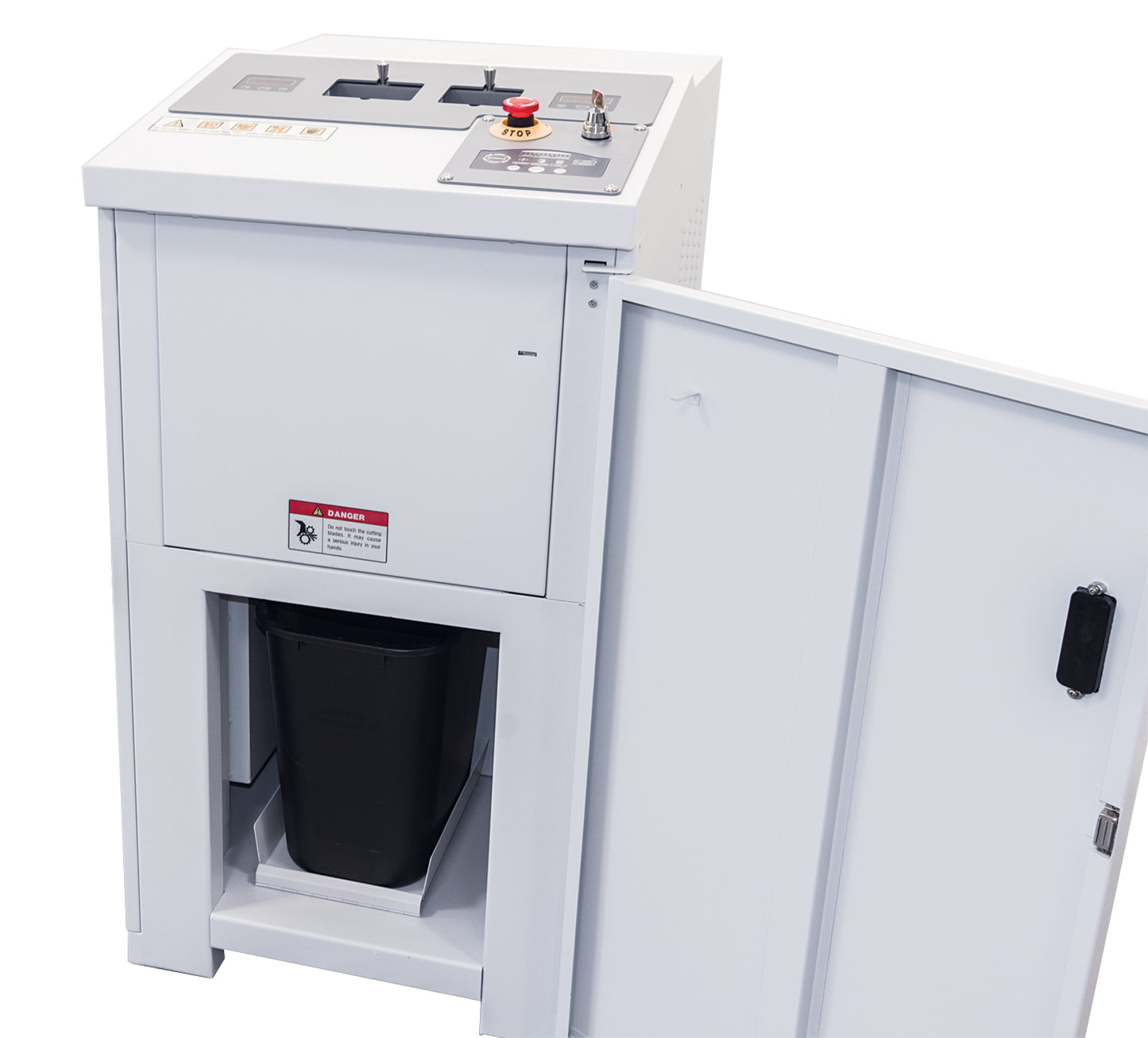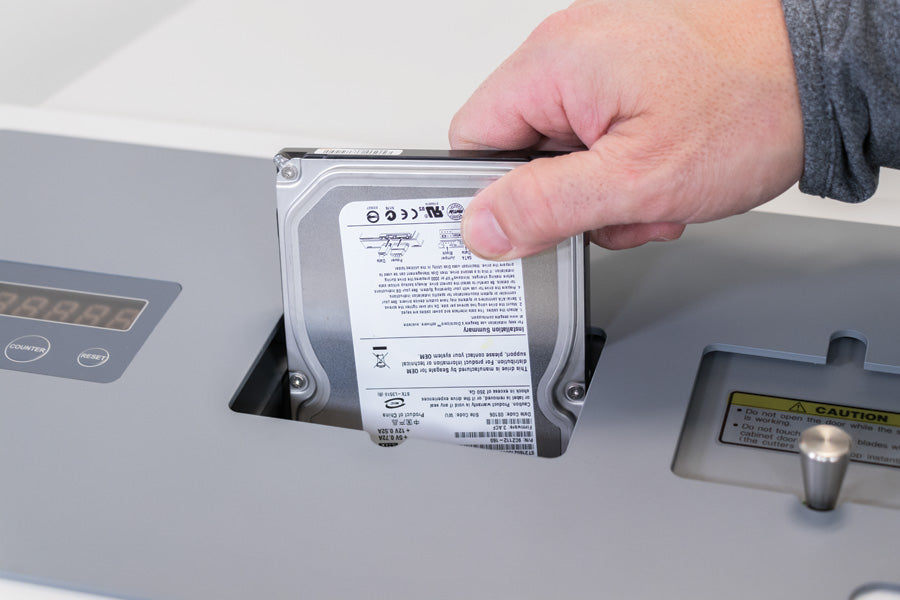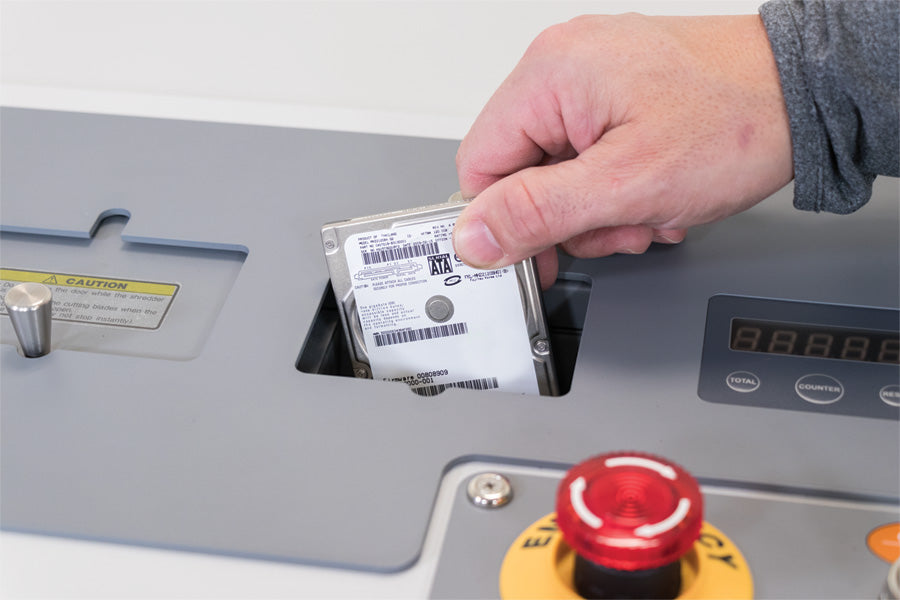 ---





Formax FD 87HDS Hard Drive Shredder
SKU: BESFD87HDS
Sheet Capacity: 1 drive at a time
Throat: 4.72" & 3.54"
This product requires Liftgate Service. If you don't have a loading dock or a forklift available to move the delivery off of the truck, please add Liftgate Service to your cart.
Video for the Formax FD 87HDS
Description of the Formax FD 87HDS Hard Drive Shredder
The Formax FD 87HDS hard drive shredder thoroughly destroys both desktop and laptop hard drives providing an extra level of security and peace of mind. Two separate cutting chambers are ready to handle either 3.5" or 2.5" hard drives. Simply load the drive into the chamber, close the safety shield and push the button. Solid steel cutting blades go to work to grind the hard drives into pieces that are 1.6" or .19" wide. A molded plastic waste bin is included to collect the shredded hard drive pieces so they can be recycled or properly disposed of.
The Formax FD 87HDS features quality construction both inside and out. Each of the shredding chambers has a metal safety shield and a resettable LED counter for an accurate count of the number of drives shredded. The LED control panel show real time operational status and has Auto-Reverse and Auto-Stop features to prevent jams. Built in sensors automatically stop the motor if the door is open or the waste bin is full. The waste bin can be easily accessed thru the front. The bin and the rugged metal geared motor are housed in a sturdy all metal cabinet to reduce operational noise. It also has built in casters for easier mobility. With the Formax FD 87HDS, you can be sure that sensitive data will not fall into the wrong hands.
Manufacturer Name
Formax
Throat Size/Feed Opening
4.72" and 3.54"
Shred Speed
3 to 4 drives per minute
Shred Size
1.6" and .19"
Security Level
H-6
Infeed Capacity
1 drive at a time
Disclosures
Capacity varies with grain, size, quality & paper weight and sufficient power supply.
** Please use actual HP as a specification for determining value. Use of Peak HP is for comparison purposes only where other than Actual HP is used.
Model #
87HDS
Manufacturer Part Number
FD 87HDS
Weight
1,102 lbs.
Height
35"
Width
19.68"
Depth
18.5"
Voltage
220V 20Amp
Warranty



Shipping Weight
1,110
Shipping Length
20
Shipping Width
30
Shipping Height
41
QUESTIONS & ANSWERS
Have a Question?
Be the first to ask a question about this.
Ask a Question