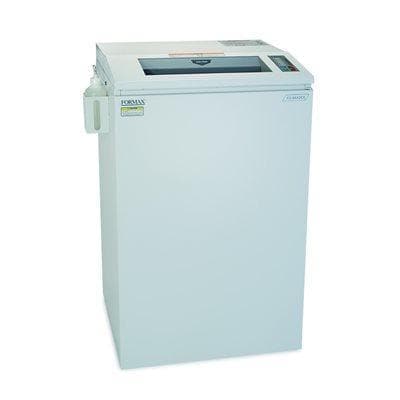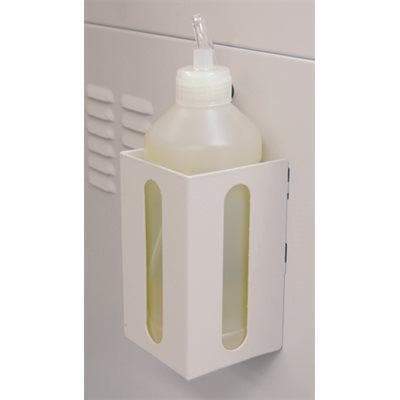 ---



Formax FD 8652CC AutoOiler Shredder
SKU: BESFD8652CC
Security: Level 3/P-4
Sheet Capacity: 32 sheets*
Throat: 16"
This product requires Liftgate Service. If you don't have a loading dock or a forklift available to move the delivery off of the truck, please add Liftgate Service to your cart.
Description of the Formax FD 8652 Cross Cut AutoOiler Shredder
The Formax FD 8652CC is powerful enough to shred entire files as well as tapes and CDs. This industrial cross cut shredder can shred up to 32 sheets at once at 33 feet per minute. It has a Security Level 3 shred size of 5/32" x 1-19/32". The bin has a capacity of 53 gallons. The LED control panel allows users to choose between automatic and manual operation of the shredder. In manual mode, the shredder runs non-stop for shredding small sized paper or films. In automatic mode, optical sensors detect paper to start and stop the shredder. The LED panel has indicators for the cabinet door being open or the waste bin being full. The motor will automatically stop when the bin is full to avoid overflow problems. The LED panel's load indicator displays how much of the shred capacity is being used at any time. In the case of a paper jam, the motor will automatically switch into reverse to clear it. The 8652 features the EvenFlow Automatic Oiling System to keep the cutting blades lubricated. The Auto Cleaning function allows shredding debris to be removed by pressing reverse on the control panel. The large safety bar at the front of the shredder causes an immediate shutdown when pressed. The keyed on/off switch ensures that only authorized personnel can use the shredder.
Manufacturer Name
Formax
Model #
8652CC
Manufacturer Part Number
FD 8652CC
Throat Size/Feed Opening
16 inches
Shred Speed
Up to 33 feet/min.
Shred Size
5/32" x 1 19/32"
Bin Capacity
53 gallons
Oiler
Fully Automatic
Security Level
Level 3/P-4
Cut Type
Cross Cut
Sheet Capacity
Up to 32 sheets*
Shreds Credit Cards?
Yes
Shreds Paper Clips?
Yes
Shreds Staples?
Yes
Disclosures
Capacity varies with grain, size, quality & paper weight and sufficient power supply.
** Please use actual HP as a specification for determining value. Use of Peak HP is for comparison purposes only where other than Actual HP is used.
Continuous Motor
Yes
Weight
317 lbs.
Height
43 inches
Width
28 inches
Depth
24 inches
Voltage
110V
Warranty
>> Click Here to View Warranty
Shipping Weight
347 lbs.
Shipping Length
29 inches
Shipping Width
32 inches
Shipping Height
53 inches
QUESTIONS & ANSWERS
Have a Question?
Be the first to ask a question about this.
Ask a Question