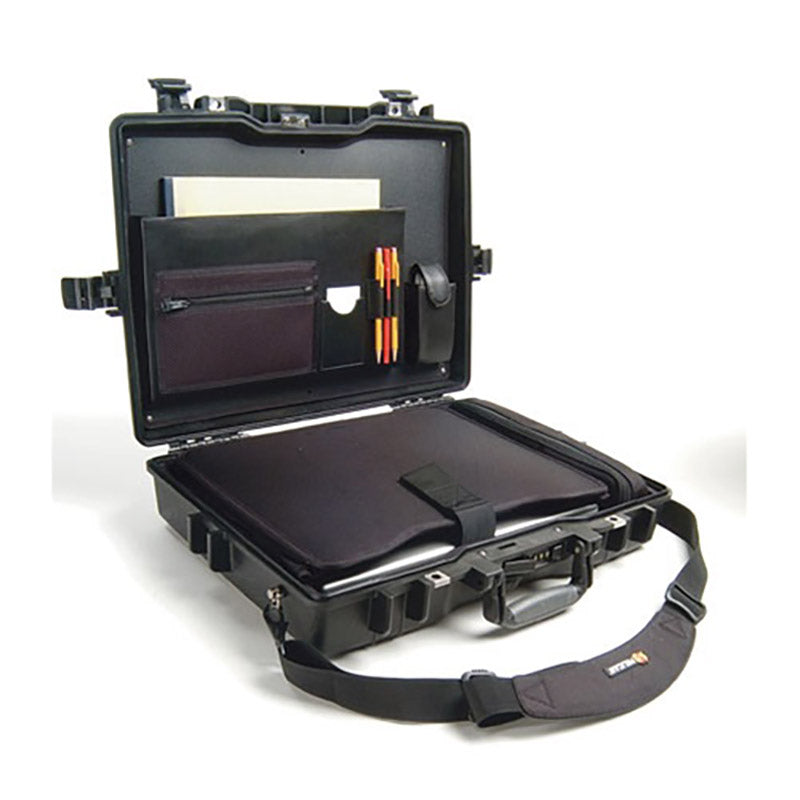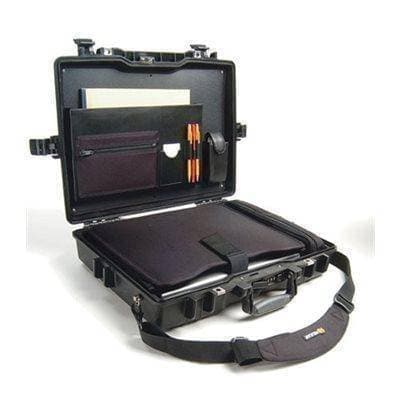 ---


Pelican Laptop Case 1490CC1
This product has limited availability and/or is build-to-order.
Please call us at (800) 243-9226 or fill out the Request a Quote form, below.
Description of Platt 1490CC1 Pelican Laptop Case
Laptop computers may be coming down in price, but that doesn't mean they are so cheap as to be easily replaced. They contain vital data and work and that means that anyone who must transport one will want to take any and all steps to ensure their safety. This is what makes the 1490CC1 Pelican Laptop Case such a viable solution.
It fits notebooks up to 14.0" L x 10.8" W x 2.5" D in total size, and weighs in at roughly 6 pounds. This makes it a handy choice for those who travel or who simply want to offer their laptop the greatest protection possible. This case can do just that through such features as the watertight design, the crush proof materials, and the comfort features throughout. The case is truly watertight thanks to the use of an O-ring seal on the lid and the installation of an automatic pressure equalization valve.
The open cell structural foam core and solid wall design are what allows the case to be relatively light and yet impervious to crushing pressures. There is also stainless steel hardware and double safety latches with keys. All of this adds up to the fact that a laptop will remain safe and secure inside of this case. It also features a lid organizer and a shock absorbing tray which gives the final level of protection and security to anything inside of the case.
Toting the case is easy and comfortable thanks to the padded shoulder strap and rubber over-molded handle. This makes the 1490CC1 Pelican Laptop Case a good solution for anyone worried about the conditions under which their computer must work or who simply wants to protect the computer from any and all risks during a daily commute.
| | |
| --- | --- |
| | |
| Model # | 1490CC1 |
| Manufacturer Part Number | 1490CC1 |
| Weight | 7.82 lbs. |
| Height | 20" |
| Width | 15" |
| Depth | 5" |
| Shipping Weight | 7.8200 |
| Shipping Length | 21 |
| Shipping Width | 16 |
| Search Terms | plattcase, platt1490, platt1490cc1, 1490cc1,1490-cc1, plattpelican, pelicancase, 1490pelican, platt1490case |
QUESTIONS & ANSWERS
Have a Question?
Be the first to ask a question about this.
Ask a Question