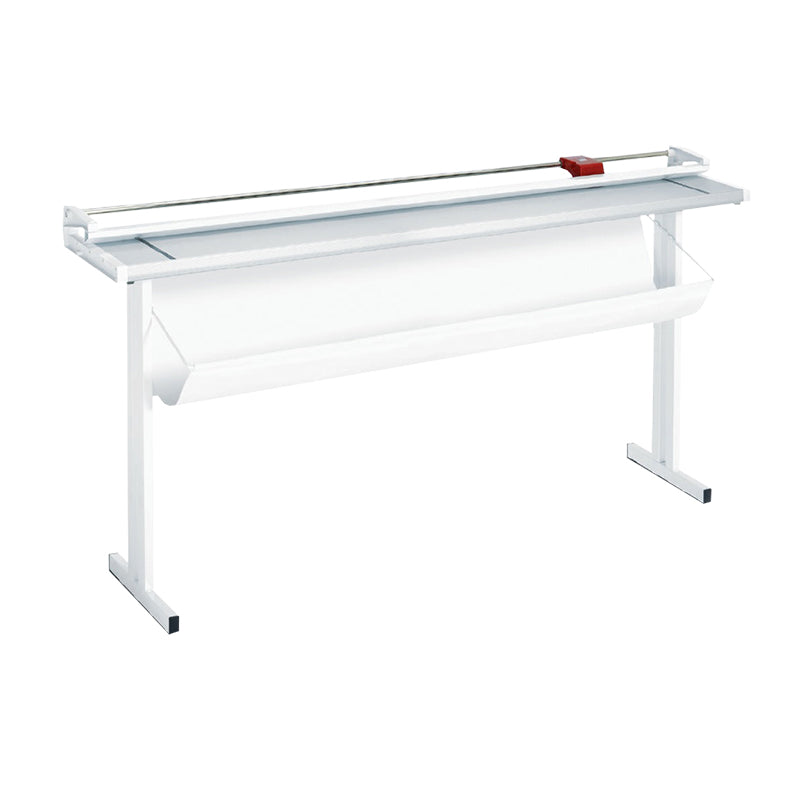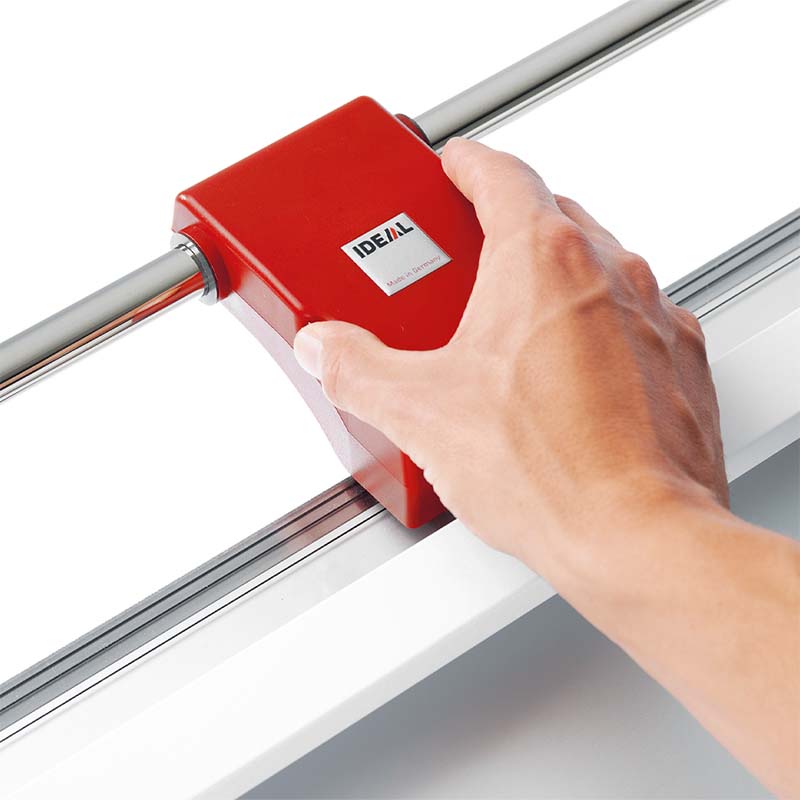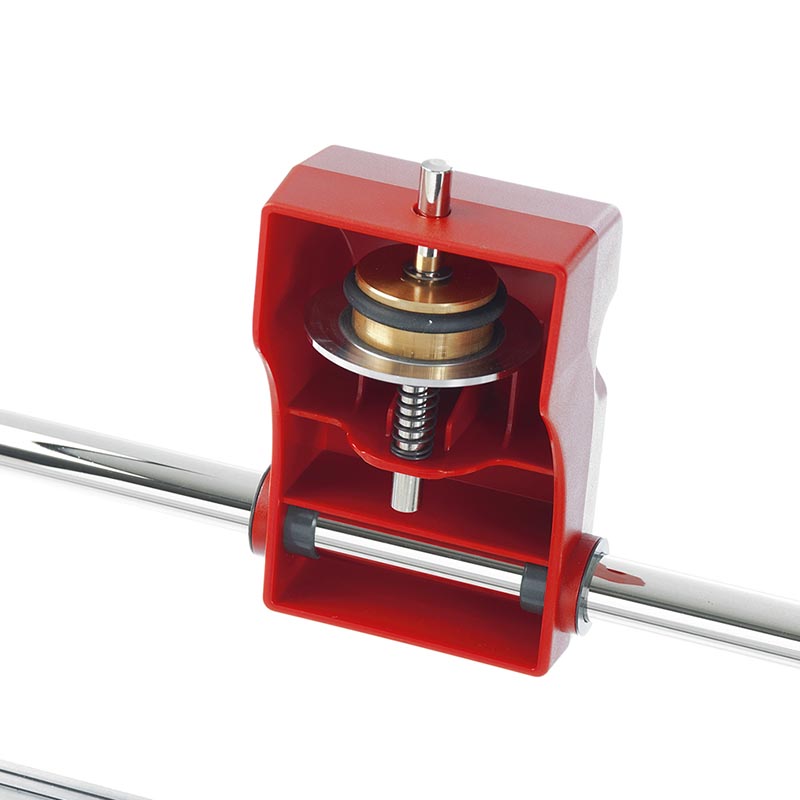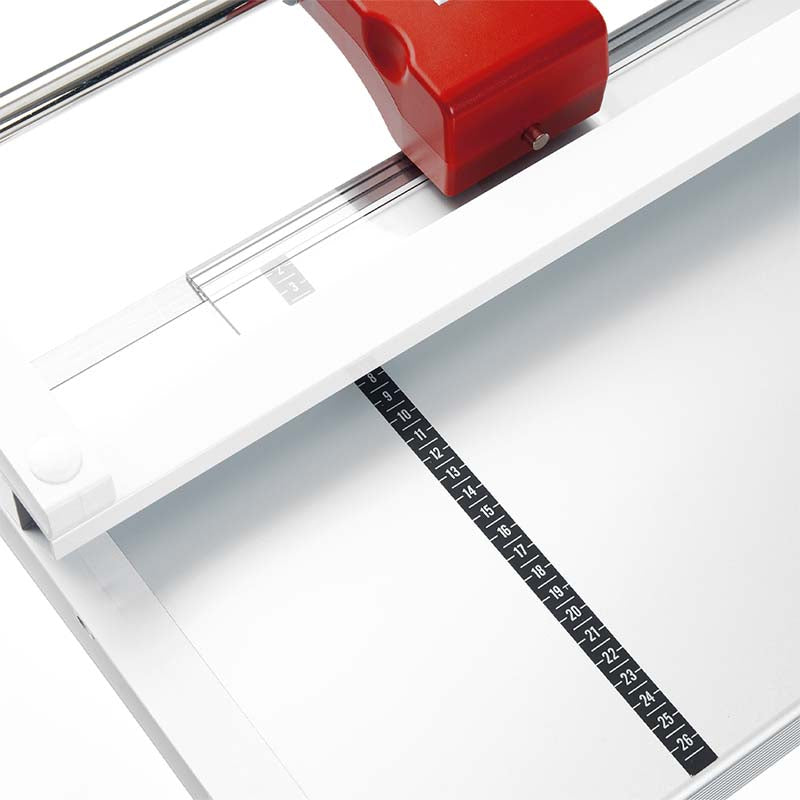 ---




MBM Triumph 0155 Paper Trimmer (Discontinued)
SKU: MBM0505
Cut Height: 1/32"
Cut Width: 61"
Type: Manual
Sale price

Limited availability.
FREE FREIGHT SHIPPING within the contiguous U.S.
This product requires Liftgate Service. If you don't have a loading dock or a forklift available to move the delivery off of the truck, please add Liftgate Service to your cart.
Description of the MBM Triumph 0155 Paper Trimmer
The large format floor model rotary paper trimmers truly set the standard for cutting capacity, with astounding cutting widths of up to 61 inches. They are easily able to trim digital printouts, photos, posters and more. Though rotary trimmers are huge machines, they are accurate, safe and easy to use, possessing the same trademark characteristics of Triumph cutters, which are also manufactured in Germany by MBM's parent company, Ideal Krug & Priester.
This professional rotary paper trimmer cutter is exactly like the 0135 except with larger dimensions and greater cutting width. It blows all the other Triumph trimmers out of the water with its highly accommodating cutting width of 61 inches. With the cutting capacity, fine steel rotary blade and stainless steel counter blade, any trim is sure to be accurate and clean. It is ideal for cutting your professional materials, including blueprints, posters, photos, drawings, and digital printouts.
The automatic clamping system provides positive clamping, so your papers are securely held in place while you are trimming them. The clamping bar is transparent, so your view is never obstructed. The paper collection tray enables you to work in a neat space and allows for quick, simple cleanup. This rotary trimmer is also extremely safe, equipped with a safety cutting head that encloses the rotary blade, and you never have to sharpen the knife yourself, as it is self-sharpening. The reliable and durable Triumph 0155 rotary paper trimmer efficiently handles any cutting need you may have and delivers professional-looking, satisfying results every time.
Strengths
Phenomenal cutting width for extremely large cutting projects (53 inches).
Highly efficient; self-sharpening knife and paper collection tray that ensures extra clean work space, as well as quick and easy cleanup.
Incredibly versatile; capability to trim a wide range of materials, as well as a paper roll holder option if you want to work with a roll of paper rather than sheets.
Please select your preferred download file from below.
| | |
| --- | --- |
| Manufacturer Name | MBM |
| Max Cutting Width | 61'' |
| Table Size | 11 1/2'' (depth) |
| Clamp | Automatic |
| Blade Type | Rotary |
| Blade Construction | Solingen steel |
| Model # | 0155 |
| Weight | 88 lbs. |
| Height | 37'' |
| Depth | 19'' |
| Width | 68 1/2'' |
| Shipping Weight | 88.0000 |
| Shipping Length | 80 |
| Shipping Width | 25 |
| Shipping Height | 13 |
| Search Terms | mbmideal, mbmkutrimmer, mbmidealkutrimmer, idealkutrimmer, mbm0155, ideal0155, kutrimmer0155, mbmtrimmer, mbmpapertrimmer, papertrimmer |
QUESTIONS & ANSWERS
Have a Question?
Be the first to ask a question about this.
Ask a Question