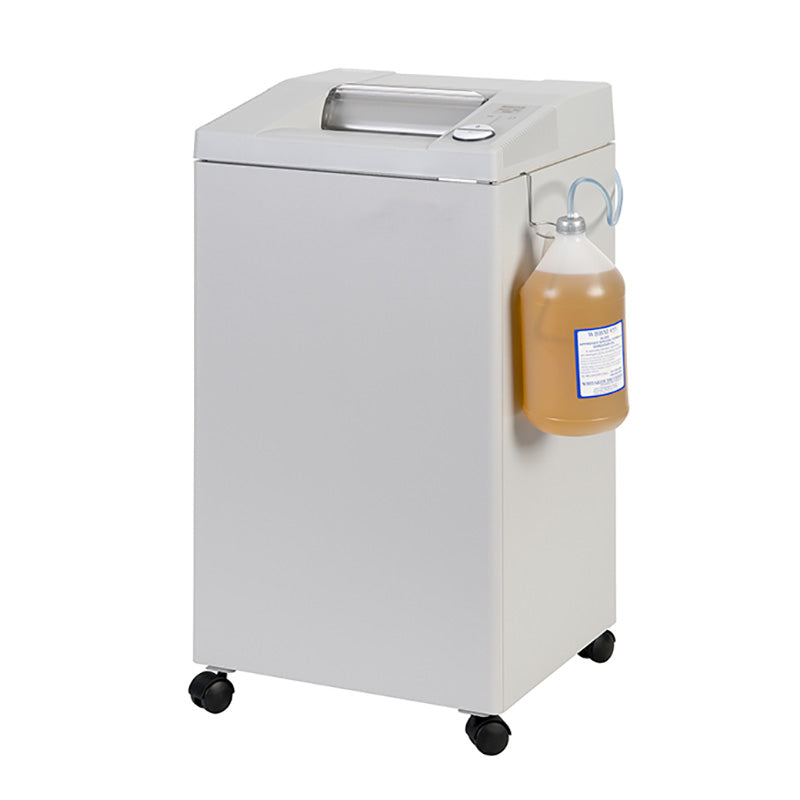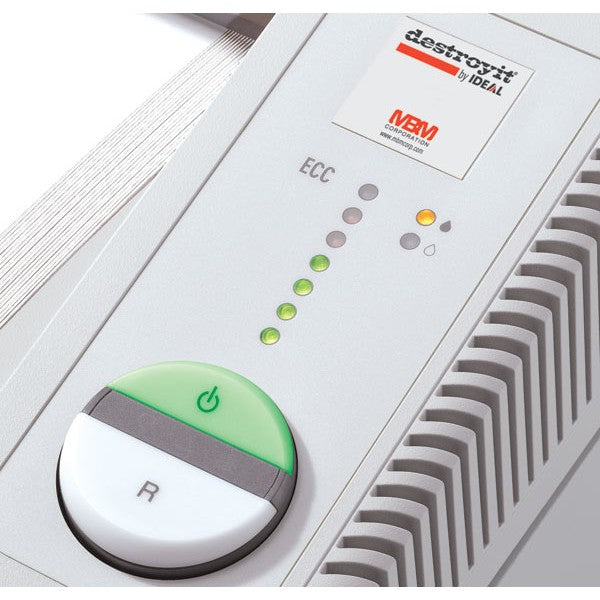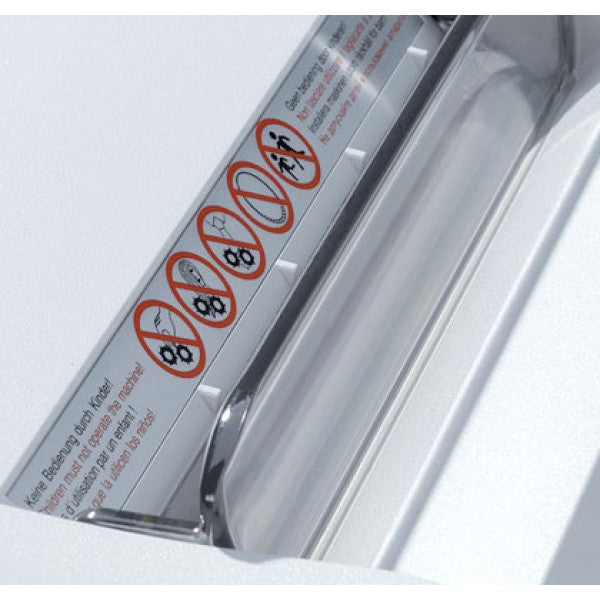 ---



MBM Destroyit 2603/2 SMC High Security Paper Shredder
SKU: MBM2603-0364
NSN: 7490-01-697-3360
Security: Level 6/P-7
Sheet Capacity: 11 sheets*
Throat: 10.25"
FREE GROUND SHIPPING within the contiguous U.S.
On GSA Contract (GS-35F-309DA). Please call us at (800) 243-9226 for more info.
Video of the Destroyit 2603/2 SMC
Description of the Destroyit 2603/2 High Security Shredder
The Destroyit 2603/2 SMC is listed on the NSA/CSS Evaluated Products List for Paper Shredders and meets the highest possible security level so you can be sure that all of your sensitive documents are shredded properly. The DOD-approved super micro cut model has superior shredding capability, meeting the NSA/CSS Specification 02-01 for level 6/P-7 security. The paper shred size is 0.8 x 5.0 mm making it impossible to put back together.
Besides its excellent security, the Destroyit 2603/2 SMC is also one of the safest shredders to use. It contains "SPS" (Safety Protection System) safety features, such as the transparent safety shield over the feed opening and automatic power cut-off when the shred bag gets full or the cabinet is opened, that guarantee the user will remain safe while operating the machine. If you forget to turn off the shredder, the "ESM" Energy Saving mode results in zero energy consumption after 30 minutes of inactivity. The "ECC" (Electronic Capacity Control) indicator helps prevent jams by indicating capacity levels. The large multifunctional "Easy Switch" button shows you the shredder's operational status using built-in optics.
Different colors and symbols will clearly display the current status of the Destroyit 2603/2 SMC so the user will always be aware of the shredder's functioning. The shredder's cabinet is mounted on casters that make it easily movable. The quality construction of the Destroyit 2603/2 SMC can be seen in its long-lasting gears that are protected by dust-proof housing and its double protection against overheating. For the security and durability offered, this Destroyit 2603/2 SMC shredder is a great value and perfect for office use.
The "package" it is sold with will include an automatic oiler (1 gallon capacity), 2 gallon case of oil, and a case of 50 bags – everything needed to get started. The automatic oiler lubricates the cutting head during operation to ensure optimal performance at all times. Instead of manually oiling your machine, the auto oiler infuses your cutting head while your files are being destroyed, saving you an incredible amount of time.
The Destroyit 2603/2 SMC High Security Paper Shredder is an excellent solution in a world where protecting your identity and classified information is vital.
Product Identification
| | |
| --- | --- |
| Manufacturer Name | MBM |
| Brand | Destroyit |
| Model | 2603/2 SMC |
| MPN | DSH0364 |
| SKU | MBM2603-0364 |
| NSN # | 7490-01-697-3360 |
Technical Specifications
| | |
| --- | --- |
| Security Level | Level 6 / P-7 |
| Shred Size | 0.8 mm x 5.0 mm |
| Cut Type | High Security |
| Throat Size/Feed Opening | 10-1/4 inches |
| Sheet Capacity | Up to 11 sheets* |
| Continuous Motor | Yes |
| Automatic Oiler | Yes |
| NSA Evaluated | Yes |
Power and Electrical
Disclosures and Warranty
Disclosures
*Capacity varies with grain, size, quality & paper weight and sufficient power supply.
** Please use actual HP as a specification for determining value. Use of Peak HP is for comparison purposes only where other than Actual HP is used.
Warranty
Click Here to View Warranty
Dimensions and Weight
| | |
| --- | --- |
| Product Weight | 106 lbs. |
| Product Dimensions | 36.5"H x 19.5"W x 18.5"D |
| Total Shipping Weight | 123 lbs. |
| Shipping Note | This product ships in two separate boxes. |
| Box #1 Shipping Dimensions | 23"L x 22"W x 13"H |
| Box 2 Shipping Dimensions | 25"L x 25"W x 34"W |
Q: Our workcenter recently purchased a Destroyit 2603/2 SMC Hish Security Paper Shredder. The instructions stated "When using for the first time, Press the rocker switch "R" until the LED no longer blinks red." We keep pressing it and and will continue to l
A: I haven't actually read the instruction manual myself however what it's asking you to do is hold down the reverse button for 10-15 seconds. That will cause the oiler to prime itself and fill up all the lines with lubricant. Unless you use up 100% of your oil without refilling the tank you will probably never need to prime again.
QUESTIONS & ANSWERS
Have a Question?
Be the first to ask a question about this.
Ask a Question