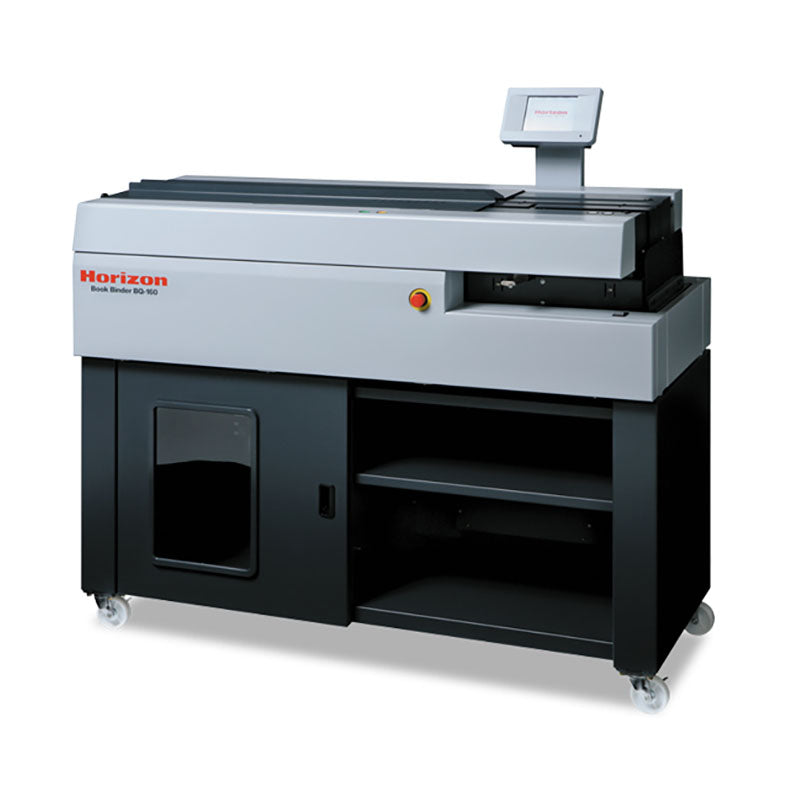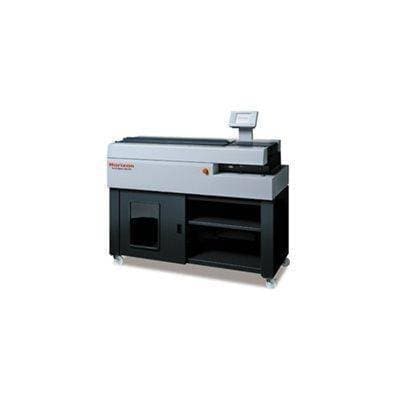 ---


Standard BQ-160 Binder
This product requires Liftgate Service. If you don't have a loading dock or a forklift available to move the delivery off of the truck, please add Liftgate Service to your cart.
Video of the Standard BQ-160 Binder
Description of the Standard BQ-160 Binder
If you want an easy to use binding solution that does not demand a lot of training in order to begin making professional quality books, the Standard BQ-160 Binder is a good option. It is labeled as a good finishing machine for any on demand publishing, and it uses touch screen features to allow anyone to make up to 180 books each hour. The BQ-160 Binder uses a very simple four part process to create books up to 1.6 inches in thickness. The block of cut sheet pages are inserted into the machine and special clamps hold it all in place as the cover is added to the unit. The spine is notched and set with glue, and the book is finished by the cover being applied.
Every step of the process can be customized on the touch screen display, and there are three ways in which books can be formatted - as perfect binding, tape binding, and as pads. These are important options, but the BQ-160 Binder also allows the user to choose their nipper settings and to choose all of their binding and cover options as well. This means that anyone who wants to make books ranging from 2.8 x 5.1 to 13.7 x 11.8 can easily do so with this machine. It requires that the completed blocks are added to the unit, and this means that appropriate sizes have to be available. When the perfect binding is used, it can create the largest number of books (180), but when padding is used, it can handle around 120 per hour. The BQ-160 Binder is not a large machine and measures a surprisingly manageable 53.9 x 21.2 x 50.4. It sits on heavy casters to allow it to be moved as needed, and features a handy supply cabinet in the base.
To use this machine requires access to the appropriate electrical supplies, and the warm up times for the machine also include the glue melting time. There is a glue tank on the unit and it ensures that only the most even amounts of the appropriate medium are used on each book. It is not easy to find user friendly machinery for the creation of on demand books, but this unit really does deliver. If you understand the results you want (such as the nipper settings), the type of binding, and the general appearance of the finished work, this machine will let you accomplish your goals.
| | |
| --- | --- |
| Manufacturer Name | Standard |
| Binding Type | Cover binding, tape binding, pad binding |
| Model # | BQ-160 |
| Weight | 449.8 lbs. |
| Product Dimensions | 54" W x 21.3" D x 52.5" H |
| Voltage | 115/120 Volt; other voltages available |
| Warranty | |
| Shipping Weight | 449.8000 |
QUESTIONS & ANSWERS
Have a Question?
Be the first to ask a question about this.
Ask a Question